Ascension's Newest Additions 
As if the 2020 school year wasn't unexpected enough, Ascension has also recruited a few new faces these past few weeks. Hurricane Laura has deeply affected Lake Charles, a city close to home. With great devastation in the city, Laura destroyed fellow schools and homes of students. The category 4 storm with 150 mph winds caused extensive damage in which misplaced students and there school year. As a solution, Ascension has opened welcoming arms to these students to have a finish to their school rather than them having to resort to virtual schooling. 
I asked a few of our new students on how their experience has been at Ascension so far and how their experience back home affected them. Eighth grader Olivia McElveen says, "My experience at Ascension Episcopal School was amazing. The first day I felt very welcomed and every single one of the students were very sweet. All of the teachers made me feel very comfortable and not make me feel like an outcast. Making new friends there was very easy because everyone was so sweet and welcomed me to Ascension immediately. I felt like I was a part of Ascension already the first day of school." 
Senior Bella Nicholas also says, "Being a senior and experiencing a hurricane of this monstrosity is awful starting from leaving my hometown with all its ruins left behind. It's hard to see the pain it has caused in not just my family but every family in the surrounding area, but God had a great end plan in mind for me. I couldn't have asked to end up a better school! I'm forever grateful to be part of the Ascension community." 
Leave a Comment
About the Contributor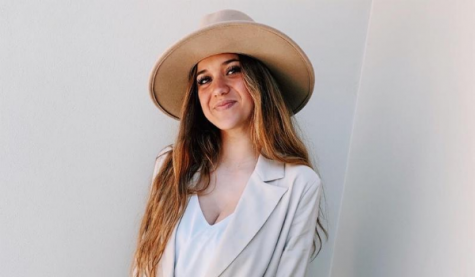 Gracie Babineaux, Staff Writer
Hey peeps! I'm Gracie Babineaux, and I am a junior at Ascension. I have been at the SMP campus since my freshman year. I am a second-year varsity cheerleader, a member of SADD, and a Younglife participant. In my free time, I enjoy hanging out with my family and friends, participating in my church events, and watching Grey's Anatomy. This is my first year of Authored at Ascension  and I look forward to what it has in store for me!