Mardi Gras
Mardi Gras is next week, February 25, and there will be many parades to attend. Mardi Gras is French for "Fat Tuesday. It is a popular cultural event that goes back thousands of years and was started as a way to celebrate before the Christian season of Lent. The first American Mardi Gras was on March 3, 1699. People in Louisiana always look forward to this holiday.
Parades are a big part of the Mardi Gras season. The parades most people in Lafayette attend are Rio, Le Festival de Mardi Gras a Lafayette, Krewe of Bonaparte, and Church Point Mardi Gras. Many people go out and set things up to claim their spots for the parades. I talked to Claudia Jones, a junior, and she said, "Make sure you sleep a lot the week before Mardi Gras, because when Mardi Gras comes around you will barely get any sleep at all". Everyone get your rest to get ready for the Mardi Gras season.
With Mardi Gras breaks comes time for parades and trips! For people who don't enjoy Mardi Gras as much, out of town vacations are a good alternative. I sometimes go skiing; however, this year, I am staying in town. People enjoy riding in parades and throwing beads. When it is Mardi Gras season, there are also Mardi Gras Balls. I enjoy going to the Mardi Gras balls and getting to see everyones costumes. All the guests dress up in dresses and suits and go to support the people in the ball. Overall, Mardi Gras is fun and a good time to celebrate a cultural holiday.
Leave a Comment
About the Contributor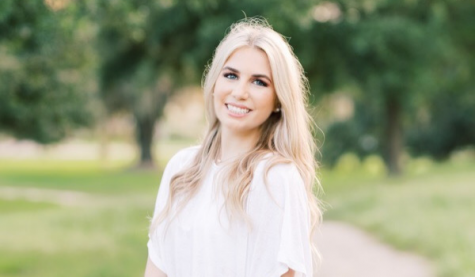 Hollyn Duay, Staff Writer
Hi, my name is Hollyn Duay, and I am a senior at Ascension Episcopal School. I am part of the varsity volleyball team. This is my second year at Ascension and I love it! I am very excited to be involved in journalism, and cannot wait to see what this year has in store!