Dive Right In
The Ascension swim season has begun! Our Blue Gators are ecstatic to finally be back in the pool after months of eagerly waiting. To celebrate the start of the swim season, I asked our swimmers their favorite thing about swimming, and they were more than happy to share their love for the sport. One swimmer, sophomore Winnie McClymont, said, "My favorite things about swim are competing and getting to do a sport I love with my friends." Eighth-grader John Levin said that his favorite thing about swimming is "learning to do harder things and being taught how to excel." Another swimmer, sophomore Anne Calvert Palmer, said, "My favorite thing about swim is getting the encouragement to become better. When you have friends and coaches that believe in you, it makes it easy and fun to be able to swim faster." Our swimmers love the encouragement and teaching that they receive from our coach and each other. 
Several other swimmers jumped at the chance to talk about their love for swimming. Sophomore Chloe Ste. Marie, new to the pool this season, said, "I love how chill the environment is and that I don't feel judged, even if I'm not the best at swimming. I also love how accommodating it's been with my busy schedule!" Our swim coach, Coach Colleen, prides herself in being flexible and accommodating for students with busy schedules. Another swimmer, junior Tatum Landry, said that her favorite thing about swimming is "how close our team is with each other and how enjoyable Coach Colleen makes everything." One final student, sophomore Ava Ahrabi, said, "My favorite thing about swimming is Coach Colleen because she is the best. She doesn't care if you've done good or bad as long as you tried your hardest and she would do anything for any swimmer on the team." Our swimmers are very passionate about their sport, and they enjoy being able to share their love of it with others. 
This year the swim team is focusing on rebuilding their team and recruiting as many new swimmers as possible, and they would love for anyone interested to give it a try. Although swim season has already started, it's never too late to join, and our swimmers and swim coach would be thrilled to have anyone and everyone. Coach Colleen Barczyk said, "We are flexible, we want all swimmers. You can swim if you are a multi-sport athlete. Just ask-we will work it out for you." If you're not interested in swimming, the team would love to have you as a supporter. Swim meets are currently September 14, September 28, October 12, and October 26, so come out and support our Blue Gators! 
Leave a Comment
About the Contributor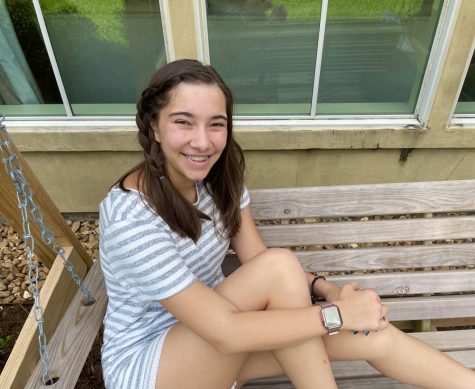 Ella Dupuie, Editor-in-Chief
Hey! My name is Ella Dupuie, and I'm a junior this year. I've been coming to Ascension since 5th grade, and have loved every minute of it. This is my second year writing for the Authored Ascension! I am on the Ascension swim team, and in my free time I love to read and binge TV shows on Netflix.