Basketball Senior Night
On February 2, 2021, Ascension Episcopal School's basketball teams had their senior night. Senior night is a time of recognition for the senior girls and boys on a particular team. Every year, senior athlete's at Ascension look forward to this honorable night. This year looked a little different with the protocol of COVID, but overall the girls and boys basketball teams had a great time celebrating their graduates and beating a rival team. 
Before their game, each team enjoyed a nice meal together. The parents provided them with some delicious gumbo. They even had cute little cookies with their names on it. It was a memorable time for the players as they cherished the seniors on the team. The girls varsity basketball team played first and beat Catholic High 35-25. It was an exhilarating game! The team worked hard and beat a major rival of ours. Senior Eliza Buxton said, "I had so much fun playing with my team, it was a great but sad night". 
Before the boys game began, the seniors were presented by their parents on the court. The crowd was able to listen to a presentation about each player while the parents and player walked down the court and gifted their mom with a flower. After the presentations, it was time for the boy's varsity team to also play Catholic High. The game started off strong for the Gators and they were able to maintain their lead! The final score of the game was 47-32. Senior Matt Remondet said, "I was happy to see so many students and parents show up and support us." Overall, the Ascension Blue Gators Senior night was a huge success. Go Gators!
Leave a Comment
About the Contributor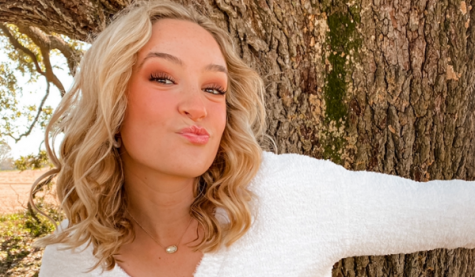 Audrey Abshire, Staff Writer
Hi friends! My name is Audrey Abshire and I'm a senior here at Ascension. This is my first year in journalism as a staff writer. I've been at Ascension since 8th grade and I am very excited for senior year with my amazing classmates. I am involved in varsity cheer and competitive dance. In my free time, I enjoy reading, shopping, and running. I am thrilled to be a part of the Authored Ascension, and can't wait to see what this amazing year holds!