Soccer Senior Night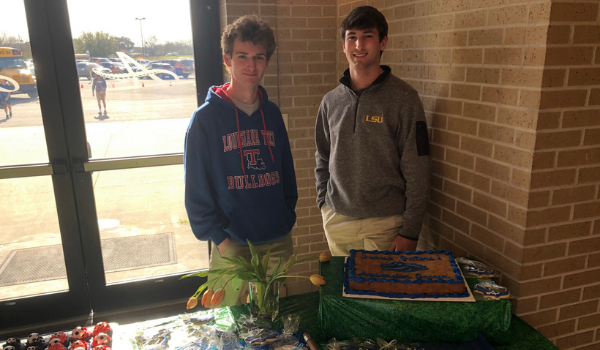 Tuesday, January 28th was Ascension's senior night for the soccer players. They began the celebration with a dinner put on by the moms of the team. The girls and guys enjoyed good food like Chick- fil- A and personalized cookies. All the players talked and laughed about fun memories from the season this year, and the teams enjoyed each other's company before heading to the field. 
The girls played first and had a great game, winning 6-0 against Vermillion Catholic. Many first year players got to play on the field, and the crowd went wild! Coach put in all of the senior girls as starters for the game, and they said how memorable it was. Senior Andre Perron says, "It was so amazing and fun. Starting my senior night on the field with some of my best friends. It's crazy that the season is almost coming to an end. I am so proud of all of my fellow teammates and what we accomplished through the season." 
After the girls' game, all the seniors lined up with their parents ready to be presented. The crowd got to hear the seniors' future plans, favorite memories, and things they are thankful for. Once halftime ended, the boys headed to the field to take on the Vermillion Catholic boys team. Senior Connor Nepveaux says, "I think last nights game was the best we could ask for. Being able to possess the ball against a team like Vermillion Catholic proves to ourselves we are capable of doing the same thing against other really good teams and it gives us a possible chance of winning." The boys ended a great game with a tie 1-1. Overall the Ascension family had a great turnout to the home field Tuesday night. The seniors were celebrated and cheered on by so many people. 
Leave a Comment
About the Contributor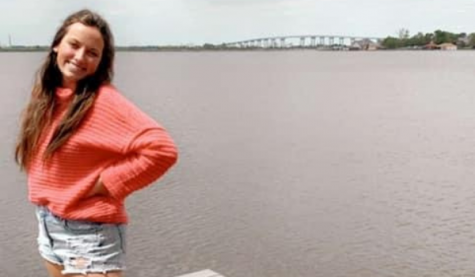 Grace Werner, Staff Writer
Hey y'all!! My name is Grace Werner, and I am a senior at Ascension. This is my first year in journalism and The Authored Ascension. I am involved in SADD, Younglife, and leadership. You can always find me hanging with my best friends and eating good food. One of my favorite memories at Ascension is traveling to Puerto Rico for two mission trips. I love traveling and helping others, so I found a love for missionary work! I am so excited for my senior year and can not wait to see what this year has in store!