You Should Play Tennis This Year. Here's Why.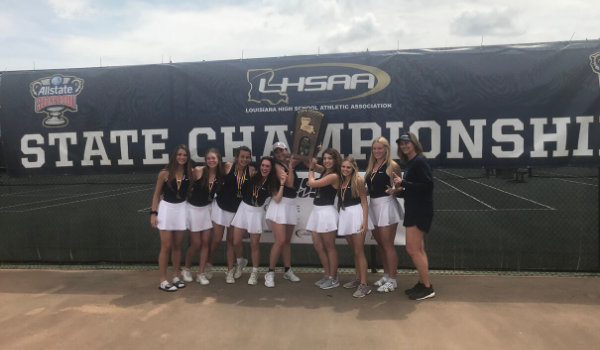 Tennis is a sport that you can play for a lifetime. It is both an individual sport and a team sport. In addition to singles, there is doubles for both genders. By joining the team, you will gain friendships that will last a lifetime. I started playing tennis as a freshman and I was able to gain a friendship with the upperclassmen, whom I was scared to talk to before then. By playing high school tennis, you will have a foundation for if you ever want to play later on in life. Often times, people are able to find new jobs through playing because of the relationships they gain with other people. 
Tennis is extremely healthy for the body. The benefits include: improved aerobic fitness, anaerobic endurance, muscular fitness, grip strength, endurance, flexibility, balance, speed, agility, quickness, reactivity, and power. Describing tennis in this way may seem intimidating, yet tennis is extremely fun! Not only will you gain these benefits from playing, but Ascension is also getting new uniforms for the team this year. So not only will you become physically fit, but you will also receive tennis clothing. 
Tennis also gives you the opportunity to work out the muscle tension in your body associated with stress. Regular exercise helps keep you in a positive state of mind. So what are you waiting for? If you haven't signed up for tennis go ahead and do so! You won't know how much you could enjoy something until you try it. If you are interested in tennis sign up with Coach Eric Mouton now! He sent an email out to everyone with a form to fill. I hope you make the right choice, and sign up to play!
Leave a Comment
About the Contributor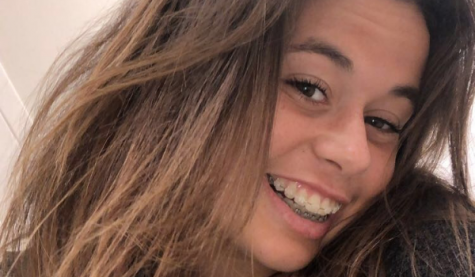 Alyse Cormier, Staff Writer
Hey! My name is Alyse Cormier. I am a student at Ascension Episcopal. I enjoy art, sports, and music. I travel to play tennis extremely often. I was new to Ascension freshman year, yet now I am a senior and proud to be a gator.