AES Volleyball Off to Rocky Start, Hopes Still High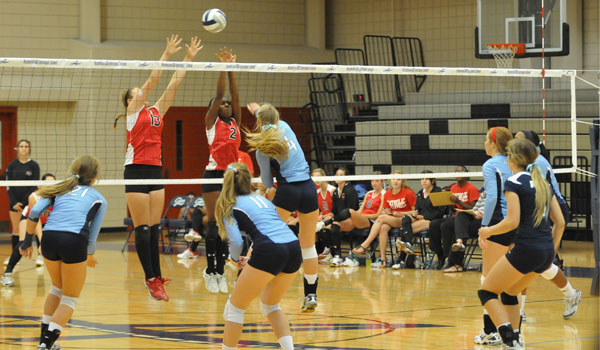 The AES volleyball team played Catholic High of New Iberia here at home in the swamp on Tuesday.
Even though the team played a great game, they could not pull through with a win against the Panthers. The girls fell behind two games to one to start the match. The Gators rallied in the fourth set, but still lost it 25-23.
Tuesday's match brought the Gator's record to 1-3.
The fans of the Blue Gators volleyball team made their  presence known. The Super Fans, a.k.a. The Blew Crew, came out to support the team, dressed in new, signature T-shirts. They led the crowd in cheers, songs, and noise-making.
Many fans and players think that the team looks promising and have hopes for a championship.
"We have high expectations for this season and hope to make it far," said Junior Summer Milam.
Leave a Comment