AES Students Shine in Academic Competitions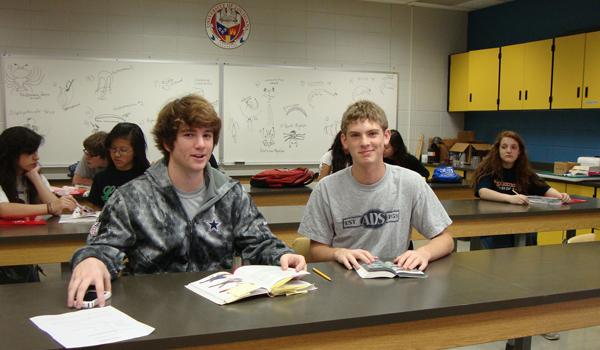 Ascension students distinguished themselves in three recent academic competitions, District Literary Rally, Quiz Bowl, and Science Olympiad.
On March 19, 34 Ascension students spent their Saturday morning at the UL campus for district literary rally.
Besides the weather being absolutely beautiful, all 36 students qualified for state.  Ascension had 26 academic, five speech, and three art participants for division IV.  Of those 34 participating, 20 students placed first, nine placed second, and four placed third.
"Hearing the results announced in front of an audience of parents, teachers, and other students has to be the most rewarding experience of rally participation," said Mrs. Leblanc.  "Many surrounding schools have commented that even though AES has had a brief reign as an Upper School we sure have arrived on the rally scene fast and furious."
That same weekend, the eighth grade Quiz Bowl team won the Our Lady of Fatima Tournament, earning the the first tournament championship in several years.
"Between District Rally and Quiz Bowl, it was a triumphant weekend for AES!" gushed Dr. Pitre.
On Saturday, March 26, Ascension's first Regional Science Olympiad contenders earned awards at UL.  Connor Day and Erin Patin took second place in forensics, and Davis Brown and Michael Trahan took third place in ornithology. Mason Daigle and Greg Burts competed in experimental design; Jerome Romagosa and Greg Burts competed in the write-to-do-it category; Andrew Butcher participated in the technical problem solving event, and Blake Ralidis and Sam Bacque competed in the disease detectives category.
"We had no idea what to expect, but we placed in two events," said Miss Woodward. "It was a beautiful day, and I think we all learned a lot and had a good time with science!"
Leave a Comment