Black History Month: Celebrating Lesser Known Revolutionaries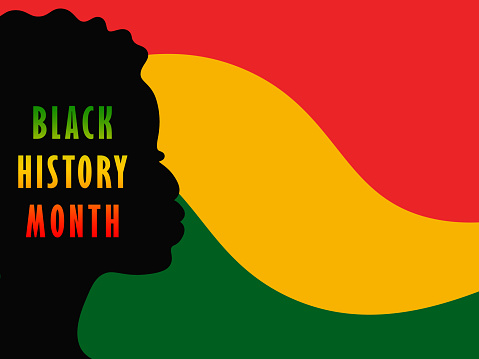 Two years ago, I wrote an Authored Ascension article sharing the origins of Black History Month and highlighting some of the most well-known African Americans throughout history, detailing how their actions contributed to positive changes that we still see in our world today. I featured important historical figures like Martin Luther King Jr., Rosa Parks, Frederick Douglass, Harriet Tubman, Sojourner Truth, and Jackie Robinson. If you'd like to read this article, it can be found here: https://www.theauthoredascension.com/features/2021/02/03/the-importance-of-black-history-month/. To celebrate Black History Month this year, I will be showcasing another group of African Americans that made life-changing contributions, though this group will feature less well-known names that many of you have undoubtedly never heard. 
In my research, one of the most interesting figures that I discovered was Mary McLeod Bethune, known as the "First Lady of the Struggle." In her youth, Mary hoped to become a missionary in Africa after attending seminary, but was told that Black missionaries were unwelcome. Unable to accept defeat, she founded a school in 1904–the Daytona Literary and Industrial Training School for Negro Girls–to educate young African American children; she started her school with $1.50 and 6 students, and she built her way up to becoming one of the few female college presidents in the nation in 1924. Throughout her life, she was an advisor to five U.S. presidents, and used her political influence gained from this position to fight for African American rights. First Lady Eleanor Roosevelt considered Bethune one of her closest friends, and Black publications published photos of the two of them together to inspire thoughts of equality. Bethuna lobbied to end poll taxes (the practice of taxing people before allowing them to vote) and lynching, organized protests against businesses that refused to hire African Americans, and fought for women to be allowed to join the military. Her activism no doubt changed many lives, and her influence can still be seen in the world today. 
Another pioneering African American is Shirley Chisholm. In 1968, at the height of the Civil Rights Movement, Chisholm became the first Black woman elected to the U.S. Congress, where she served for over a decade. She fought for improved education, the food stamp program, the Special Supplemental Nutrition Program for Women, Infants and Children program, and many more worthy issues. Throughout her congressional career, her entire staff was comprised of women, half of which were African American—she gave job opportunities to those who were unable to find work elsewhere because of their race or gender. In 1972, Chisholm became the first woman to run for the Democratic Party's presidential nomination and the first Black candidate for a major party's nomination for president of the United States. Though the majority of us have never heard her name, she laid the groundwork for Barack Obama's and Hillary Clinton's presidential nominations. 
Dr. Charles Drew, the first African American to get a doctorate from Columbia University, is another revolutionary African American figure that should be remembered for his greatest accomplishment: creating blood banks as we know them. During World War II, Drew was the leading authority on blood storage and transfusion, and his research established protocols for collecting and storing blood, vetting blood donors, and training people to collect blood. As the medical director of the American Red Cross National Blood Donor Service, he collected tens of thousands of pints of blood for U.S. troops overseas, and some say that his work actually prevented Germany from winning WWII because he was the first person to establish systems for blood donation (without his system of blood banks, our soldiers would never have been able to keep fighting after being injured). Though his contributions in WWII may seem trivial, Dr. Charles Drew turned the tide of the war and revolutionized the medical field.
Benjamin O. Davis Sr., another prominent African American, became the first African American general of the U.S. army during World War II. He battled discrimination for years, as his military details were specifically designed to prevent him from having command over any white soldiers. In 1930, he became the first Black colonel in the army; though this seems to be cause for celebration, his appointment to colonel was actually an attempt by his white superiors to keep him from commanding white soldiers. Yet another promotion came for Davis in 1940, in the form of brigadier general; this appointment was also a result of his race—this time, President Franklin Roosevelt promoted him in order to secure more Black votes in the presidential election. After retiring from 50 years of military service in 1948, Davis became an advisor for the military on racial discrimination, and President Truman actually relied on the foundation Davis built when he ordered the end of discriminatory practices in the military. Benjamin O. Davis Sr. paved the way for African Americans in the military, and it is due to his service that discrimination in the military was abolished in 1948. 
One final figure, Robert Abbott, founded one of the most important Black newspapers in history, The Chicago Defender, in 1905. Though The Defender was originally banned in the South because it encouraged African Americans to abandon the Jim Crow South in favor of manufacturing jobs in the North, Abbott used a system of Black railroad porters to deliver his paper to southern states. At its peak, The Chicago Defender delivered over half a million copies every week, and it laid the groundwork for popular Black newspapers like Essence, Jet, Black Enterprise, The Source, and The Undefeated. Robert Abbott's newspaper was the first to speak directly to African Americans in the wake of the Civil War, and The Chicago Defender made great strides in eliminating segregation and discrimination throughout the United States. 
Though there are countless African Americans throughout history that changed the world, these five were the most intriguing to me. After reading about these historical figures, I encourage you to take some time to research other crucial African American figures to make the most of this Black History Month.
View Comments(1)
About the Contributor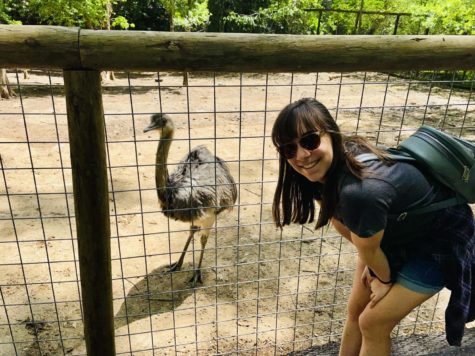 Ella Dupuie, Editor-in-Chief
Hey guys! My name is Ella Dupuie, and I'm a senior this year. I've been at Ascension since 5th grade, and have loved every minute of it. This is my third year writing for the Authored Ascension, and I am the editor-in-chief of the Authored Ascension and the yearbook! I am on the Ascension swim team, and in my free time I love to read and binge TV shows on Netflix.