The Importance of Black History Month
Black History Month, which started February 1st, is an opportunity to remember the accomplishments and lives of notable African Americans throughout history. In 1915, Carter G. Woodson founded the Association for the Study of Negro Life and History (ASNLH), which was dedicated to promoting the achievements of Black Americans. About a decade later, in 1926, the ASNLH sponsored a "Negro History Week" in February, and this event inspired celebrations across the country. Negro History Week grew in popularity over the years due to the civil rights movement, eventually becoming Black History Month on some college campuses in the late 1960s. In 1976, President Gerald Ford officially recognized February as Black History Month, and in the years since it has been a time in which countries around the world celebrate the achievements of African Americans and their roles in history. 
In honor of Black History Month, we need to use this month to remember African Americans who changed the course of history and left a lasting impact on our world. One such person is Martin Luther King, Jr., who devoted his life to civil rights activism, peacefully protesting segregation until his death in 1968. To this day he remains one of the most well-known and influential African Americans in history. Another well-known activist is Rosa Parks, known as the "Mother of the Freedom Movement", who refused to give up her seat on the bus for a white man, which led to her arrest in 1955. Frederick Douglass, Harriet Tubman, and Sojourner Truth, all former slaves who fought for an end to slavery, are also very well known for their influence in the fight against slavery and racism. Finally, Jackie Robinson is also very well known, as he was the first African American to play for a Major League Baseball team, shattering the barrier that divided races in professional sports. Though these are some of the most well known and influential, there are so many more African Americans who deserve to be recognized and remembered for their contributions to our history. 
Though these people and what they fought for may seem irrelevant to us and like an issue of the past, Black History Month is an opportunity for us to learn that their fight and influence is still incredibly significant and pertinent in today's world. Sophomore Nyah Mitchell said, "Black History Month has taught us that bravery can be infectious and that the black activist dream continues to build a world where all can be accepted and treated as equals." With movements like Black Lives Matter still being so relevant at the current time, we should use Black History Month to educate ourselves on the struggles that the African American community faces and how we can fight discrimination and racism. Sophomore Madeleine Sorrell said, "Black History Month is very important because it helps us understand the history of the African American community that many people don't know and it allows us to educate ourselves on issues facing the Black community, but I also think it's important that people try to educate themselves outside of this single month." Overall, Black History Month is a time in which we honor the African Americans that have impacted our history, and we should use this month to become more aware of what they fought for and how it still applies to our current world. 
View Comments (1)
About the Contributor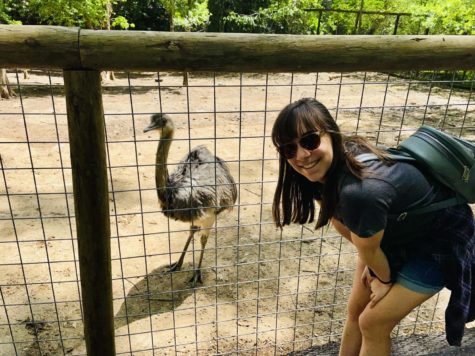 Ella Dupuie, Editor-in-Chief
Hey guys! My name is Ella Dupuie, and I'm a senior this year. I've been at Ascension since 5th grade, and have loved every minute of it. This is my third year writing for the Authored Ascension, and I am the editor-in-chief of the Authored Ascension and the yearbook! I am on the Ascension swim team, and in my free time I love to read and binge TV shows on Netflix.