Ascension, Where's My Time Traveling Suit?
Grab your bell bottom jeans and your alien friend because Ascension is getting lost in time! Through the memorable decades of the past and the unknown decade of the future, the Ascension Blue Gators are traveling through time to remember all of the good moments of these decades. Throughout this week, the students will be participating in or experiencing the many events organized by our prefects and the leadership class. Our Lead Prefect senior Lauren Franques said, "the leadership class and my fellow prefects have been working super hard to make this the best homecoming yet." Down below is the schedule for next week's events and the dress up days that go along with it:  
 The schedule for October 21st to October 25th: 
Monday: Year 3000, futuristic (Eucharist)

Tuesday: Caveman/ animals (Homecoming concert)

Wednesday: 70s day, hippie attire (Powderpuff)
Thursday: 50s  (Ultimate teacher challenge; 6pm is the parade and pep rally)
Friday: Spirit day (Home football game against Franklin)
Starting with the Tuesday festivities, the SMP choir is performing songs throughout the decades starting with the 60s and ending in the early 2000s. During the concert, the art students paint a portrait related to the theme of lost in time. During an extended break on Wednesday, the girls in each grade will play against each other in flag football and the final grade standing plays the seniors during the pep rally on Thursday. On Thursday, the teachers will compete in games and challenges to become the 2019-2020 ultimate teacher. At 6 pm that night, the SMP campus puts on a parade where our homecoming court is escorted in cars followed by our student athletes riding through SMP on floats. After the parade comes the homecoming pep rally is performed where skits, performances, and good times are all put in a metaphorical time machine in the Blue Gator swamp.
Leave a Comment
About the Contributor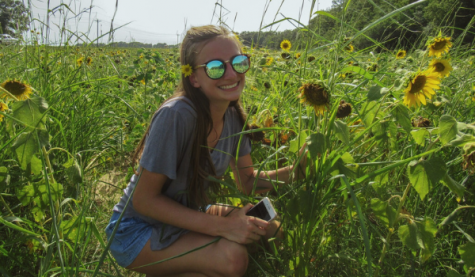 Lauren Liprie, staff writer
Hey I'm Liprie and I'm a senior here at Ascension. I am involved in pole vaulting, track, cheerleading, and Younglife. I enjoy spending my free time hanging out with my friends, listening to music, and making bracelets out of string.