Living a Life of Service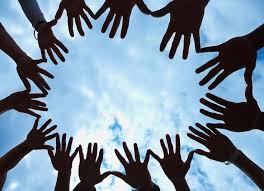 Have you ever heard of the word Eudaimonia? This is a really lovely word. A long time ago, Aristotle decided this single word should determine how we live our lives. Although there isn't an exact translation in the English language the word roughly means human flourishing or fulfillment. Basically, Eudaimonia is a process of living virtuously.
So what does all of that mean? For me, I feel truly fulfilled when I am helping others. Living a life of service is the ultimate goal. When you serve, you discover that the most important things you have to offer aren't even things.  Your time, presence, and attention are all things you can give with no cost to you at all. You can't control the amount of time you spend on this planet, but you can control what you contribute while you're here. These contributions don't have to be major endeavors–buy a meal for someone less fortunate, help that lady with her bags at the grocery store, donate your time or money to a local shelter. There are thousands of ways and circumstances in which we can serve and love others.
Service should first begin within ourselves, If you live a positive life you will inspire others. Another way we can serve is in our communities. As a pure expression of our love and concern, we can reach out to those who need our help. Many of us here at Ascension are very blessed, so share those blessings with others. Donating to the Thanksgiving food drive or the Christmas toy drive could help someone more than you could imagine.
In this crazy world we live in, sometimes we can feel a little bit hopeless. A great way to feel like you can make a difference is to get up and do something. Never sit around and wait for good to happen. Go make good things happen and you will fill the world up with hope. Dalai Lama once said, "Our prime purpose in this life is to help others. And if you can't help them, at least don't hurt them." I think this quote sums up what I'm trying to say perfectly.