Pre-Season Volleyball Itch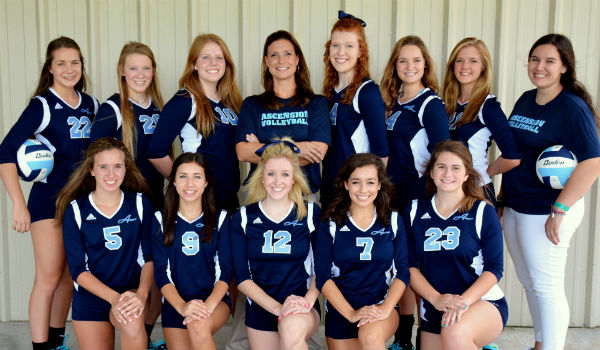 As the 2015-2016 school year begins, so do many other things, including volleyball. As many of you know, last year's season ended in a heartbreaking loss in the state finals to one, Country Day. Under the coaching ability of Coach Jill Braun, the girls played an outstanding game and deserved every bit of credit. As a result, they have a powerful motivation going into this season.
After interviewing senior, Mary Catherine Franques, she had a few words about the upcoming season. She said, "Our team is very excited about this season because we think it is the best group that we have ever had and we're excited about a great season."
When asked, "Is the team satisfied with the outcome of last season?" she gave this response.
"Considering the players we had, yes, and because it was the first time we had ever made it to the state championship, I think we played well."
As the season approaches, the hype continues to grow. The season opened up on September 1, 2015 as the girls took on Notre Dame at home. Come out and support the girls as they begin their journey to a very successful season!