What It's Like to Graduate as an Ascension Blue Gator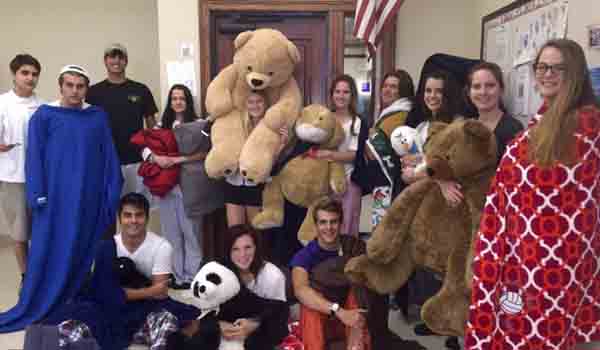 Being at Ascension for 15 years, I do believe I can say what it is like to graduate as a Gator. Through my time at Ascension, I have made many friends, lost friends, learned new things, and made many relationships. I think I can speak for the whole senior class in saying that we have learned something new and valuable every single day.
Graduating as a Blue Gator means…
You will be prepared for your future, no matter it be at a local university, a job, or even the air force. You will be ready. You will have a diploma. You will have tons of connections after you graduate and before you enter college. You will have the "small school experience" at one of the best small schools in the state.
You will most likely have participated in about four different sports. You will have 60 service hours. You will have failed at senior prank. You will most definitely get in a fight with your whole class before graduation occurs. And you will have made memories that will be with you forever.
The following quotes were collected from the senior class when they were asked what it meant to them to graduate as an Ascension Blue Gator.
"It means you survived through four years of suffering to make it into the real world."
"It means I wasted my entire life here and can never get those years back. Go gators!"
"It means freedom."
"It means a lot."
"It means that I am moving on to bigger and better things."
"It means mandatory shaving because beards are un-proffesional, but hair with color coordination similar to that of strawberry lemonade is ok."
"It means to be the best you can, and even if we are not perfect, we are still better than everyone else because we are awesome like that. #bluegatornation."
"It means In Squad We Trust #Flocka2016."
"It means being able to leave a stannkkyyy building where braless blue gators like to roam."
"It means to finally be free from parents tattle-telling about our social media posts."
"It means I will have made friends that will last a lifetime and have an education that will support my future."
All in all, high school at Ascension can be stressful, frustrating, and beneficial. For that matter, attending high school at any establishment can be frustrating and beneficial. The goal of high school is prepare you for the next step in your life. You should enjoy high school and cherish the memories it gives you because high school only lasts for four years. Don't trash friendships or take people for granted. The people you graduate with have been with you through the good and the bad. They are your family.