Senior Spotlight: Ava LeJeune 
Name: Ava LeJeune 
Grade started at Ascension: Eighth Grade 
Favorite Teacher: Mrs. Robert 
Favorite Ascension Memory: When my class ('22) beat the Senior Class of 2021 during Homecoming Week…best feeling ever! 
Future Plans: To change the world! She doesn't know how yet, but she will make a difference.
---
Ava LeJeune is a cheerleader at Ascension, and she has also participated in basketball, cross country, and soccer. She served as the Community Prefect last year, and she was the only junior to be selected as a Prefect that year. Ava says, "it was an honor to be selected, and I am very grateful for it. I made some lifelong friends in leadership and I will continue to do so as I serve as Lead Prefect my senior year." Ava's biggest piece of advice to all of the underclassmen is not to stress and enjoy the time you have at Ascension and that it is a truly amazing place. She says that Ascension has become her second home. She also says that "soon enough, all the upperclassmen that you've looked up to your whole high school career will be off changing the world, and it's your turn to lead the school and time flies when you're a Blue Gator so enjoy it." Ava has been a member of the SADD Club, Food Club, and Cupcakes for Causes during her time at Ascension. Another one of her favorite memories was when the leadership team had a big sleepover in the portable buildings the night before the Academic Pep Rally last year. She says it was so much fun to be with the class of 2021 one last time before they set off into the world.
Leave a Comment
About the Contributor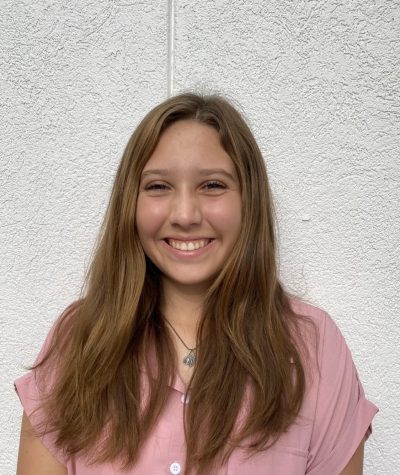 Caroline Ortemond, Staff Writter
My name is Caroline Ortemond, and I am a sophomore. I love Ascension, and I have been going here since Pre-K 3. I am on the softball team and basketball team. This is my first year taking Journalism, and I love it. My favorite thing about Ascension is the atmosphere. My hobbies are reading and painting. I cannot wait to see what this year has in store!