Student of the Month: John Hathorn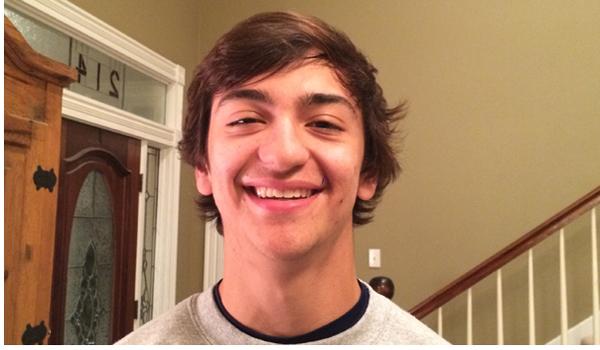 Junior John Hathorn was chosen as the ARK Student of the Month for December.
Every month of the school year, Acts of Random Kindness Club sends an e-mail to the students and teachers asking them to nominate a student for student of the month. To nominate a student, before the end of the month a student must e-mail one of the ACK members saying the name of the student and their random act of kindness. You cannot nominate yourself for student of the month.
John says "I am not exactly sure who nominated me, but who ever did, I would like to say thank you to them for nominating me."
John is a junior at AES. He transferred to AES from Houston, Texas last year. John plays football, soccer, and baseball. He also is currently the president of the National Honor Society.
A fact that most of John's fellow class mates might not know about him is that John loves to fish.
"I have been fishing since I was a little kid, and I very much enjoy it." He would also like to add that if anyone has a nice boat to take him fishing, they know where to find him.
"I totally think that John deserves the Student of the Month award," said Ms. Fournet.  "He's always friendly to everyone–students and teachers alike.  The day Mrs. Arabie sold Girl Scout Cookies, John shared his Thin Mints with our entire AP English class."