Gator Jazz Takes On Regionals
This past weekend, on Saturday March 6, Ascension's Gator Jazz Dance team competed at the DTU regional competition. This is history in the making, as this was the team's first time ever competing at a regional level. Gator Jazz has been working so long and hard on their pom and jazz routines. The girl's were feeling so blessed for the opportunity to compete their routines. 
The girls left early Saturday morning and headed to Baton Rouge to start their big day. The team was able to have some quality bonding time while they rode together on the bus. Senior Grace Morgan says, "It was fun to spend time with the team and goof off with close friends." Once they arrived, the girls stretched and warmed up their routines in order to prepare for the stage. The team took on the stage with so much power and gave it their all. The results from the competition haven't been announced yet but the girl's are confident in their execution. After performing, the girls were able to watch other dance teams, and support the local competition. Gator Jazz also has four amazing soloists who entered the competition including senior Bella Holmes, junior Sophia Mury, sophomore Aubrey Landry, and junior Emily Hebert. Senior and Captain Amelia Morgan said, "It was an awesome chance to perform and compete, we all have an amazing bond and regionals allowed us to get even closer."
Overall, Gator Jazz had a fantastic weekend at DTU regionals and they are pumped to take on DTU nationals this April. Senior Bella Holmes says, "It was nice for us to compete our routines and get feedback before heading to nationals." Ascension wishes Gator Jazz the best of luck at their upcoming competition, go Gators!
Leave a Comment
About the Contributor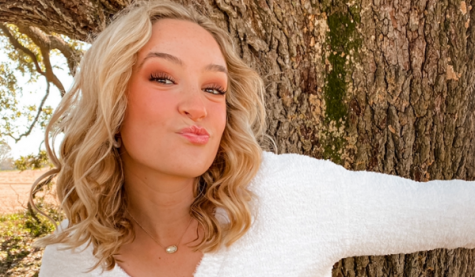 Audrey Abshire, Staff Writer
Hi friends! My name is Audrey Abshire and I'm a senior here at Ascension. This is my first year in journalism as a staff writer. I've been at Ascension since 8th grade and I am very excited for senior year with my amazing classmates. I am involved in varsity cheer and competitive dance. In my free time, I enjoy reading, shopping, and running. I am thrilled to be a part of the Authored Ascension, and can't wait to see what this amazing year holds!