Gator Jazz's First Trip to Nationals
This year Gator Jazz traveled to Orlando, Florida for their very first national dance competition. On Wednesday we arrived at the Lafayette airport at 11:00 sharp. We first flew to Houston, Texas and then finally got on a flight to Orlando. When we arrived, Dance Team Union was so welcoming! They had a big banner that had Ascension Episcopal on it. We walked for hours it seemed like, my feet felt like they were going to break in half, but we finally made it to our villa. Once we got settled in our clean beds, we crashed. 
Thursday was our free day, so we decided to take a quick trip to Universal Studios. We rode all of the big rides but The Hulk was everyone's favorite. This was our last ride and we did this one at night time over water, which goes upside down about eight times.
The next day, Friday, was when our four soloists competed. Sophomore Emily Hebert, our current co-captain, advanced to semis, which was a huge accomplishment. Saturday was our group routines. Our biggest goal this year was to advance to finals in our group routines. When awards came around, we found out we advanced straight to finals in both pom and jazz. 
Sunday we competed both routines again and killed both. Final awards were on Sunday and out of thirty teams, Gator Jazz came out third in pom and fourth in jazz. For never competing at nationals before, I think we left our mark. We are so proud of ourselves and we can't wait for next year!
Leave a Comment
About the Contributor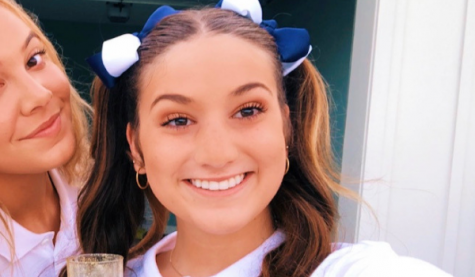 Hannah Gaspard, Staff Writer
Hey! My name is Hannah Gaspard. I'm a senior at Ascension this year, and this is my second year on Gator Jazz. I'm  captain of the dance team this year. I love to travel in the summer and shop. I love to attend anything Young Life related. Im very excited for Journalism this year!