2019 Volleyball Season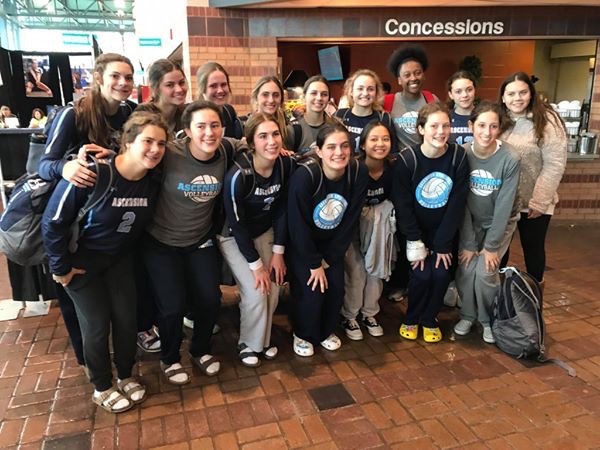 The 2019 volleyball season has sadly come to an end. This season was an exceedingly memorable season that will be missed by all of us. This year was what was said many times to be "a new chapter". Having lost eight seniors last year, we had a fairly new team. We were underestimated by many people this year who believed we would not succeed and not make it far. We, as a team, believed in ourselves and the coaches believed in us too. This what I believed got us to where we ended up. The support of a team and the support of coaches is what truly matters. 
As our "new chapter" began we were told to not think about the past and to think about how we, as a new team, could succeed. Throughout the season we had many wins as well as some losses. These wins and losses helped us to grow as a team. We put in hard work and dedication to reach where we wanted to be. With each practice we improved and started to work more as a team. Being on a team like this helped all of us to create friendships that will never be forgotten. Coach Jill was always supportive of us in everything she did. She always taught us that volleyball matters; however, she also taught us that being extraordinary young women was important to her also. She not only taught many valuable things about volleyball, but taught us important life skills that we will forever be able to use.  
Finally, off to state we went. We arrived in Kenner on Wednesday night and went have a team dinner. That night, after dinner, we all watched film and then went to bed. The next morning was the day we had all waited for: the quarter finals. This was the first step to make it to the finals. As we all took the court we put everything we had in that game and fought for every point. We poured our hearts and souls into the game as we all wanted to go to semis. Unfortunately, we lost, and this meant that for us seniors, it may be the last time we will ever play volleyball. This was a sad moment for everyone knowing that our season had now come to an end. Ascension volleyball will never be forgotten and will always have a special place in our hearts. 
Leave a Comment
About the Contributor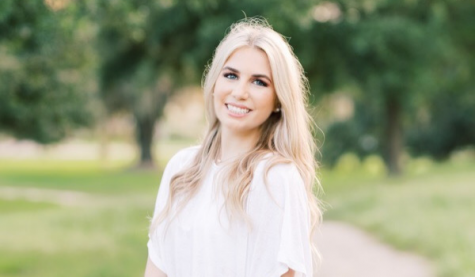 Hollyn Duay, Staff Writer
Hi, my name is Hollyn Duay, and I am a senior at Ascension Episcopal School. I am part of the varsity volleyball team. This is my second year at Ascension and I love it! I am very excited to be involved in journalism, and cannot wait to see what this year has in store!