Homecoming! Homecoming! Homecoming!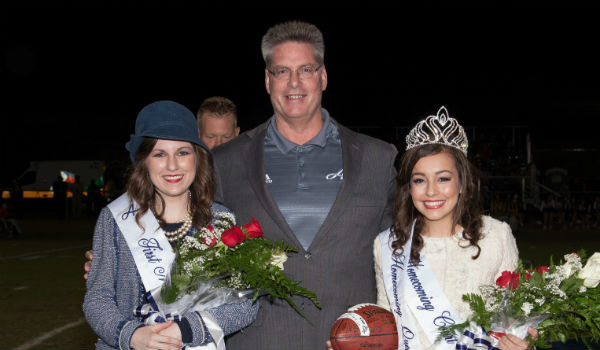 Homecoming, Homecoming,Homecoming! What an eventful week it was preparing to play LCA on the Friday night and getting dresses, suits, and shoes for the dance Saturday.  The theme for this year's homecoming was Walt Disney, so everyday we had a different Disney theme.
Monday: Monsters, Inc. (favorite college team gear)
Tuesday: Sleeping Beauty (pajamas)
Wednesday: A Very Goofy Christmas (Christmas attire)
Thursday: Disney Character (dress up in your favorite Disney character)
Friday: just keep swimming (blue out)
When Friday arrived, every student was fired up and ready to take on the Knights.  That afternoon we had a pep rally at the down town campus, and there has never been so much energy and excitement for our football team.  Our football team has worked so hard this season and this was a big game for our school because LCA is our biggest rival.
Episcopal School is also proud to announce our 2015 Homecoming queen, Mary Catherine Franques and our first Maid, Abbey Bako. Congratulations!  Our football team came out with a win that night, winning 35-7. Good job, boys!
It was great Homecoming Week!