Big Victory for the Volleyball Team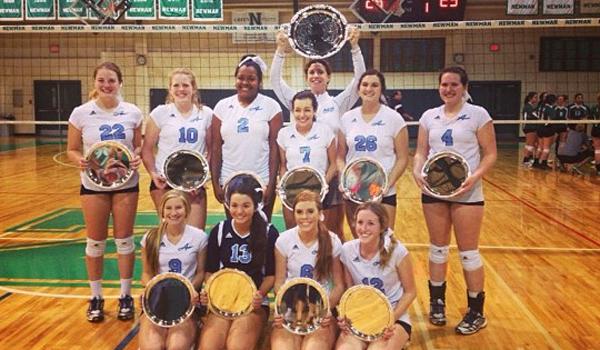 On Saturday, Oct. 8, the Lady Gators took home first place in the Newman High School Invitational Tournament in New Orleans, LA.
Actually, this is the first year the volleyball team has attended this tournament. Also, the Lady Gators added a new, but familiar face to to the team, seventh grader Addie Vidrine, younger sister of Sophomore Sydney Vidrine.
The first day, the girls played two games. Then, on Saturday, they played Saint Scholastica Academy from Madisonville, LA in the semi finals. Finally, the Lady Gators defeated Archbishop Chapelle High School in Metarie, LA for the championship.
The girls dominated the two-day tournament on our Friday off. They we're awarded silver plates, with N.I.T. engraved in the center (Newman Invitational Tournament).
Congratulations ladies and keep it up!
Leave a Comment