On the Field: Blue Gators Boys Basketball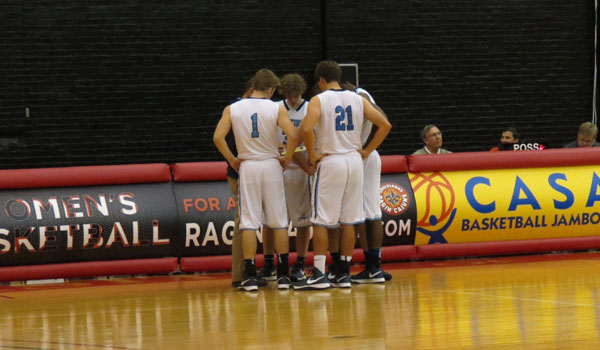 This season the Blue Gator boys basketball team has had a great run so far. The boys have a 15-3 record and are ranked 7th in 1A power rankings.  
The team has played in three tournaments this season and came out first in the AES Invitational and also came second in the Vermilion Catholic tournament.
"The team has done amazing this year," said Forward Skye Mejia.  "We have the best record in AES basketball history. We are currently ranked 7th in 1A power ratings. It has all been a complete team effort. We are a completely different team from last year. We are one win shy of having the same amount of wins we had last season, and we have not even reached district yet. This is definitely a season to remember."
The team start district play last week where they went up against Gueydan, who comes in with a record of 2-10. The Gators won and are now 1-0 in district.
Today is the first District home game, and it is against #1 Central Catholic. The boys would really like the entire schools to come to the swamp and cheer them on the road to the playoffs! GO GATORS!
Leave a Comment