On the Field: Blue Gators Volleyball Team Boasts 10-4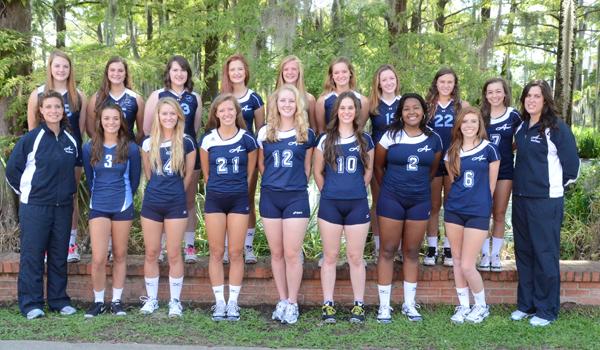 This year the Blue Gators Volleyball is starting this season really strong. The team has a record of 10-4 so far. The first game of the season set the tone, with AES beating Westminster Christian in three matches.
All of the girls wins so far this season have been blowouts with the team winning all of them in three matches. In the win Tuesday against St. Martinville, a 4a school, the Blue Gators ended 25-13 in the first game, 25-23 in the second, and 25-13 in the third.
The team had a huge win over Teurlings Catholic on Thursday as well. Coach Jill was so happy and proud of the girls for how hard they played to bring home a huge victory for AES.
District play kicks off today when the Gators will be traveling to Northside Christian where their record so far is 10-5.
"It's about to be 10-6," said Senior Frances Brumley, setter and outside hitter for the Blue Gators.
These girls have been working really hard to bring home another district championship and have the first state championship in volleyball in school history. All of the students need to come out and make noise at the games with the football team to cheer the Gator girls to victory. GO GATORS!
Leave a Comment