Player Profile: Laura Lee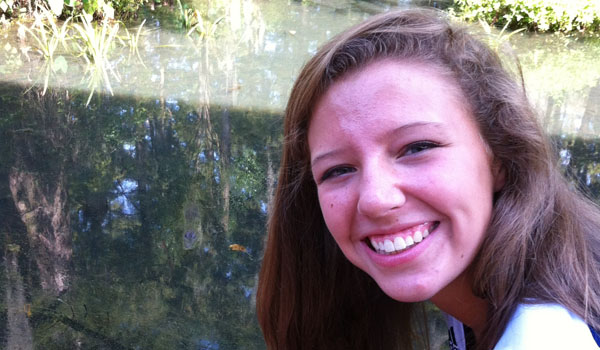 Laura Lee – Varsity Volleyball
Position: "Middle Hitter"
Warm up song: "'Shawty Got Moves'Get Cool"
Post Game Snack: "Cheerios"
Pre-game habit: "Doing my handshake with every person on the team"
Favorite Athlete: "Usain Bolt"
How long have you been playing volleyball?
"8 years"
Who do you think is the hardest working person on the team?
"I think Emily Strenge is truly one of the hardest working girls I've ever played volleyball with. She's dedicated and is always trying to make herself a better player."
What do you think are the team's strengths?
"I think our strengths are the fact that we never have one consistent kill or dig leader, everyone steps up when we need it, and we just have a really strong team this year: great passers, awesome setters, and really strong hitters."
If you could banish one drill from existence, what would it be?
"Serve receive drills. I would get rid of all of them."
What is your favorite thing about Coach Jill?
"Coach Jill is a coach who works really hard to help us get where we need to be.  She holds us accountable and makes sure we're having a great time."
What do you love about volleyball?
"Volleyball is the best sport (in my opinion) because you really get to work together as a team. There really isn't a star.  It's all about the team"
Leave a Comment