On The Field: Blue Gator Soccer Ends First Season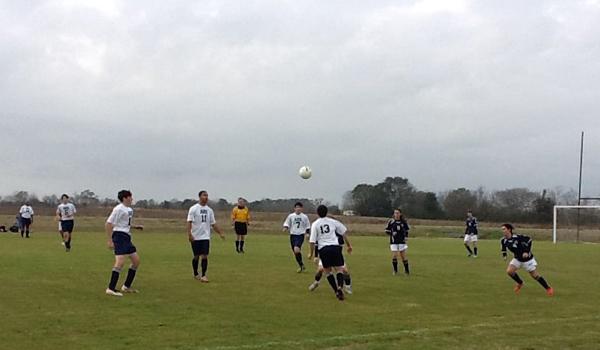 On Thursday, Jan. 19, the Blue Gator soccer team hosted LCA for their last home game in The Pit. The game was a hard fought game, and it ended in a tie 3-3. Also the gators played at West Gate on Saturday and lost in a shoot out. The game ended in regulation at 0-0, and the shoot out to West Gate 3-0. It was a really hard fought game for the team because they hung with a 5A school an end up losing in a shoot out.
"The season went great," said Myles Lee.  "It was a positive step for the program in its first Co-Ed season. Hopefully, next year they will be ready for a varsity schedule."
Myles plays forward and midfield, and he scored one goal on Thursday against LCA.
The team  played great all season. They did have a rough start but finished strong to end out the season. The team seemed to work together really well all season. Not bad for the first year of a co-ed team. GO GATORS!
Leave a Comment