On The Field: 8th Grade Boys Basketball Sets the Bar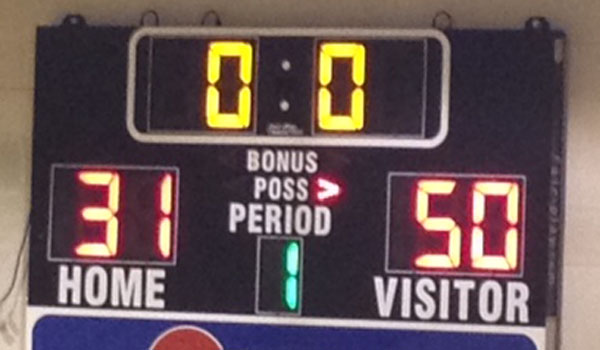 On Nov. 10th the 8th grade boys basketball team played First Baptist at First Baptist.  The boys played a great game, winning 50-31 over the Eagles.
Ethan Chiasson, #24, plays post and scored 8 of the 50 points in the game against the Eagles.
"The first game went well the score was 50 to 31," said Ethan. "And we were up by twice the score most of the game and every player had a decent amount of playing time. I think almost everyone on the team scored, and they were a little bigger than us, but we won."
Ethan has big plans for the rest of the season.
"I'm hoping the rest of the season will go fine, especially since we are playing in some big tournaments over Christmas break," said Ethan.  "We've all improved greatly from last year, and have a few new players, so I think the the rest of the team will agree."
The team is off to a great 1-0 start of the season. GO GATORS!
Leave a Comment