On the Field: Blue Gator Swimming Makes a Splash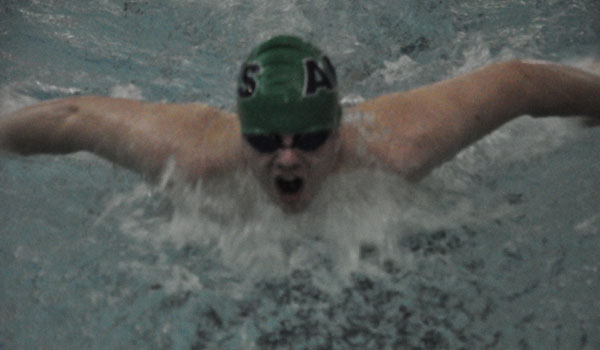 On Nov. 1st the Blue Gator swim team competed in the District championship meet. The boys' team placed 2nd overall, and the girls placed 3rd overall. As a combined team, they placed in 3rd overall.
The all-district team is Victoria Barczyk, Jillian Barczyk, Connor Day, Caroline Rhoades, and Cameryn Simon. When asked how they felt about the outcome of the meet, Victoria and Connor had said they were happy for the team because they all worked really hard.
"Everyone put all their effort in and did an amazing job," said Connor. "Special thanks to the football guys who took the time to come to practice and swim in the meet."
All of the fans showing up was the best. We had the most people at the meet, and we were the loudest people. The state meet is later this month, and we are hoping to bring a state championship home to AES. GO GATORS! 
Leave a Comment