On the Field: 2011 Blue Gator Football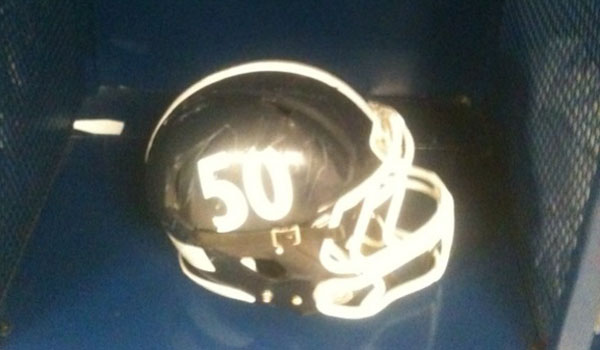 This year the Gator football team looks really strong. The football team is looking good on both sides of the ball. The team looks ready to go all the way to the Dome to bring the school its first state championship. The program has only been around for three years, and this is the first year that the team looks really promising.
This year we have two senior QB's Jaz Dalcourt and Heath Headley. They are two guys who are so great that they will lead us to the playoffs with the their arms and their skills. Also, Joey Greco and Blue Beadle are the running backs this year, and they will be running behind one of the best OL that we have had in the football team's history.
The DL this year needs to get to the back field. Quarterbacks don't get sacked if the DL doesn't penetrate. The secondary will need to intercept the ball and run it back for a TD for six.
This year we are not going to say that offense or defense wins games. This sport is a team game, and we cannot say that one side wins games because we are all on one team.
This year, the fans of the team need to come out and support the Blue Gators. You may not think that the people in the stands are very important, but to the team those people are what keep them in the game. The louder you are, the better they play. GO GATORS!
Leave a Comment