Gator Football Looks Promising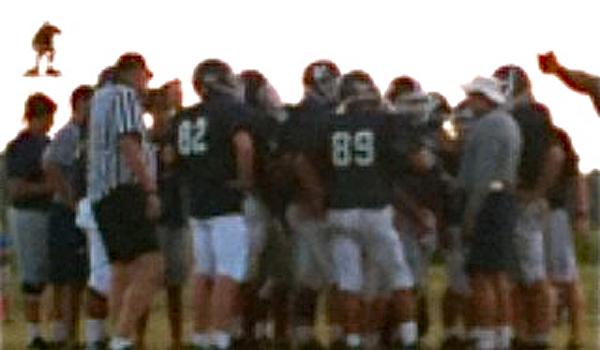 The 2011-2012 football team is off to a great start with last night's jamboree victory against the St.Edmund's Blue Jays, 14-12.
It was a close game with some amazing plays by Jaz Dalcourt and Adam Duplechain.
Last Friday night at the upper school, the Gators played a scrimmage against Northwood and North Central. Leaving the scrimmage with a win has given the team courage and excitement as they head into this year's season.
The scrimmage and jamboree previewed what this year's season will be like, and it was also a way for the team to get "fired up," as Dr. Cox would say.
It was successful in many ways, but also a downfall for new student Alex Stephens, a junior. During the game, Alex sustained a knee injury and will not be able to play for the rest of the season.
Another new student, Kane Fontenot, will also be out this season due to an injury. Losing two players on the varsity team is not what the team and coaches had hoped for, but the team remains strong and spirited as they head into the season.
Myles Lee says he is "excited to see what the team will do with the opportunity that has been given".
"We have a lot more seniors and a lot more experience (than last year)," said Myles.  "With this many returning starters the expectations are a lot higher."
The team has prepared all summer for the season with practices and summer workouts, and the hard work and dedication that was shown at both the scrimmage and jamboree proves that this season will be a successful one.
Leave a Comment