Lady Gators Snag Back-to-Back District Titles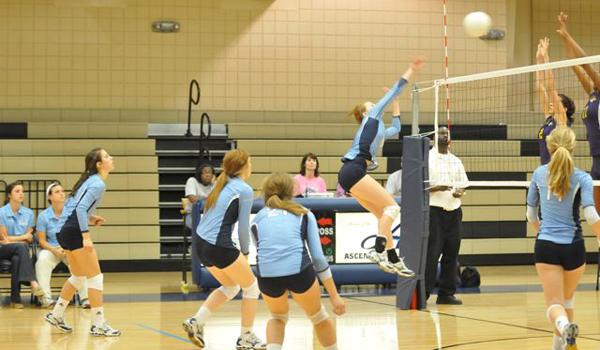 For the second year in a row, the Lady Gators are volleyball district champs, looking for a shot at the state title.
"Winning district two years in a row with such a young team goes to show how much our hard work has paid off," said Coach Jill Braun.
The state volleyball tournament will take place in Kenner from Thursday, November 11 through Saturday, November 13.
State playoffs begin next week, but according to Coach Jill Braun, AES should have a first round bi-district bye, so the volleyball team will most likely not have to play until the second regional round.
Coach Braun says she believes that the AES volleyball team will win their home regional game on Monday, November 8, and then play in Kenner on November 11.  She says she hopes to win this tournament so that they will be able to play Friday in the semi-finals.
"At this point with our young team, I do not know if we have enough growth to win that very tough match," said Coach Braun. "We continue to be a strong serving team, and we have gained tremendous strength offensively and those two aspects of the game have brought us success."
Leave a Comment