Senior Spotlight: Sophie Sierveld
Name: Sophie Sierveld
Grade Started at Ascension: PreK3
Favorite Teacher: Mrs. Small-Stutes
Favorite Ascension Memory: The 7th Grade Field Trip
Future Plans: Attending Loyola University in the Fall
_________________________________________________________________________________
Though you might know Sophie mostly for her impressive swimming career, she has so much more to offer that most people don't know! She's quiet and reserved, but once you get to know her, she can really be a firecracker. She's an old soul with a kind heart, and she can brighten anyone's day. Having Sophie as one of my best friends is an honor because she is a truly loyal friend who will be there for you whenever you need her. 
When asked about her time in high school, she said "My high school experience has given me so many lifelong friends," and "high school has taught me so many things that will prepare me for college life." Sophie has been pretty independent through high school, and she is totally ready for the new world ahead of her! We know she will achieve everything she puts her mind to, and we can't wait to see what she does next, especially since we know it'll be aesthetically documented in our Instagram feeds. 
Leave a Comment
About the Contributor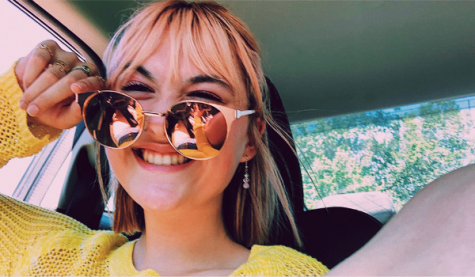 Lola Sullivan, Staff Writer
Hey!! I'm Lola! This is my first year in Journalism, and I'm so excited to write for The Authored Ascension and work on the yearbook! This year is my senior year, and having gone to Ascension my entire life, I'm getting kinda sad about leaving this lil family I've been building so long. However, I can't wait to see what else life has to offer me! I love to write, and I hope one day I can do it for a living, so this is where I start! My biggest goal this year is to spread positivity, especially in times like these, so hopefully what I write will do just that! Happy 2021 :)!!