Senior Spotlight: Sam Van Eaton
Name: Sam Van Eaton 
Grade Started at Ascension: 7th
Favorite teacher:  Mrs. Robert
Favorite Ascension Memory: That one time in 8th grade Coach Dardar pulled us out of my P.E. class and took our whole grade across SMP to get frozen yogurt
Future Plans: Attend LSU and major in Business Finance
---
Sam Van Eaton is quite a guy to get to know. You may know him as Betsy the cow, Sammy Rammy or the guy who is a beast at filming and editing. With his humor, kindness, and determination to do life at the best of his best ability his time here at Ascension is one to remember. While at school Sam is a vital member of our leadership team.  He served as Academic class leader his junior year, and currently holds the position of senior Publicity class leader. His leadership skills have allowed him to take part in many events such MCing the 2019 Academic Pep Rally, 2019 and the 2020 Ultimate Teacher Challenge, and co-creating Good Morning Ascension. 
Outside of leadership Sam is active on the swim team and this year helped the boys team place 2nd in nationals. When I asked Sam what his best advice to give to others was he replied "Enjoy your time in high school and take any opportunity that you think sounds fun or that you might like." When Sam's not at school you can find him hanging out with friends, or going on long bike rides. A fun fact about Sam is that he enjoys pizza, ice cream, and playing video games. 
Leave a Comment
About the Contributor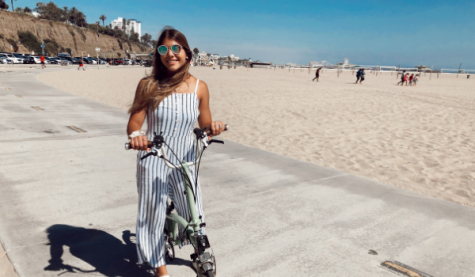 Grace Roy, Staff Writer
Hello friends!! My name is Grace, and I'm a senior. At school, I'm involved in many things. I serve as Lead Prefect, run varsity track, play soccer, and am active in YoungLife, and the Pro-Life Club! Here at Ascension, I'm an Alpha Omega, and am so grateful for the relationships, memories, and opportunities this amazing school has given me, I'm sad to leave the school that I've called home for so long but excited for what my future holds! If there's one thing you should know about me its that I absolutely LOVE to travel, and enjoy taking on new adventures. I'm so excited to be a part of Journalism this year and write about the amazing opportunities and events we have here at Ascension.