Senior Spotlight: Madelyn Krampe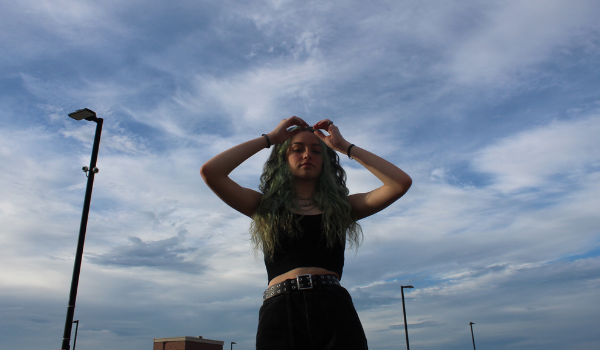 Name: Madelyn Krampe
Grade Started at Ascension: 7th
Favorite Teacher: Mrs. Small-Stutes
Favorite Ascension Memory: Getting married to Lola in the blackbox freshman year
Future Plans: Become a psychiatrist
Maddy Krampe is known for many things, like having had bright blue hair sophomore year or being Tik Tok famous. Maddy is currently taking her classes online through Hyflex, but when she was at school, one of the things she enjoyed the most was being able to bond with Mrs. Small-Stutes over their shared drama. Another one of her favorite things about going to school in person is "being close to her friends." 
When asked what her best takeaway from high school was, she said "my wonderful friends who have helped me through life." She has made so many great friends and memories in her time at Ascension, and he hopes to remain close to her current friend group when she goes to college. Her favorite class is "DE English because I get to express my opinions in a safe environment." 
In the future, Maddy wants to go through med school and become a psychiatrist. Maddy has a bright future ahead of her, and there's no doubt she'll achieve everything she has planned. We love you, Maddy!
Leave a Comment
About the Contributor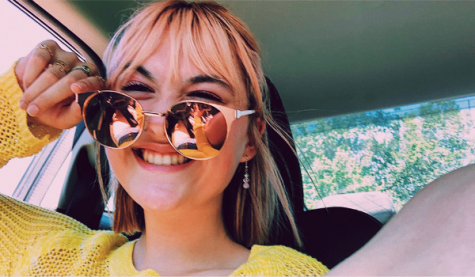 Lola Sullivan, Staff Writer
Hey!! I'm Lola! This is my first year in Journalism, and I'm so excited to write for The Authored Ascension and work on the yearbook! This year is my senior year, and having gone to Ascension my entire life, I'm getting kinda sad about leaving this lil family I've been building so long. However, I can't wait to see what else life has to offer me! I love to write, and I hope one day I can do it for a living, so this is where I start! My biggest goal this year is to spread positivity, especially in times like these, so hopefully what I write will do just that! Happy 2021 :)!!