Senior Spotlight: Camille Blanchard
Name: Camille Blanchard 
Grade started at Ascension: Freshman year
Favorite teacher: Mr. Trotter 
Favorite Ascension memory: Freshman year trip
Future plans: Go to Millsapps to major in psychology and play soccer
---
Camille Blanchard has made the most of her four years at Ascension. She's been in soccer and basketball all 4 years, SADD, Knitting Club, and Cupcakes for Causes. All of her closest friends can agree that she is truly a selfless and all-around loving person.  When asked about what her favorite memory at Ascension was, she responded with the Freshman trip because it was the first time she felt emerged with the whole grade and got to meet everyone. Her favorite teacher is Mr. Trotter because he helped her grow in her faith and he's funny. 
Camille plans to major in psychology and is undecided about her career plans. She will also play soccer at Millsaps. She chose Millsaps because it reminded her of Ascension and it seemed like the right fit for her. It seemed like the best school to provide her with an academic and athletic opportunity simultaneously. All in all, Camille could not be more excited about her senior year, and would not trade all of the memories and unforgettable experiences she has made at Ascension for the world!
Leave a Comment
About the Contributor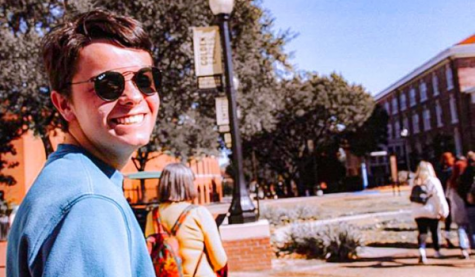 David Chadwick, Staff Writer
Hi! I'm David Chadwick! I have been going to Ascension since 7th grade and have loved every second of it because of how much I have grown and developed since starting here. I'm really excited to spend my senior year at Ascension and my second year in Journalism. I can't wait to express all of my ups and downs of senior year through my writing with these fun articles that will give you guys a glimpse of my personality! Here's to a hopefully amazing senior year despite all the craziness that's going on right now!