Senior Spotlight: Lauren McClymont
Name: Lauren McClymont 
Grade Started at Ascension: 6th grade
Favorite teacher: Mrs. Lobello 
Favorite Ascension Memory: New York Trip 
Future Plans: Attend college up north 
---
Lauren McClymont started at Ascension in 6th grade.  Here at school, Lauren is an active member of the drama club. He has participated in many school plays as well as musicals. His favorite plays and roles throughout his musical theater career were Pugsly in The Addams Family, The Scarecrow in The Wizard of Oz, Prince Charming in Into the Woods, and The Captain in The Sound of Music. 
Lauren is a triple threat! He can sing, act, and dance, and he hopes to pursue his passion for theater somewhere north, either majoring in musical theater or film. He says, "my experience with theater has brought me many opportunities and allowed me to gain a sense of community that is truly so supportive. It's allowed me to embrace who I am and be confident in where I stand." Lauren is also a member of CYT's HYPE (high school students pursuing excellence) and spends his time volunteering to breach the community with goodwill and service acts.
Outside of theater, you can find Lauren at your local CC's coffee shop, hanging out with friends, and just having good ole conversations about life! 
Theater is just one of Lauren's many hobbies. If there's anything you should know about Lauren, it's that he loves the outdoors. In his free time, he enjoys hiking, riding bikes, and swimming. Besides theater, at school, Lauren is a member of the varsity swim team and had the opportunity to compete at state this year. He and his teammates placed third in their division and brought home the bronze! Lauren is an extremely talented guy, and whether you've seen him on the stage, in the pool, or at school, it is such a joy to watch him do what he loves. When I asked Lauren his best advice to give to others, he replied, "just have fun with life and don't take things too seriously!"
Leave a Comment
About the Contributor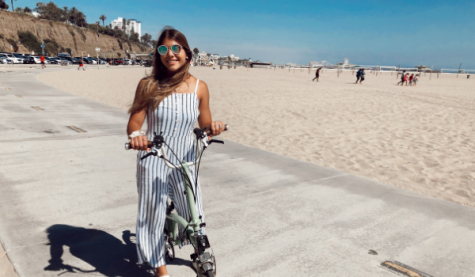 Grace Roy, Staff Writer
Hello friends!! My name is Grace, and I'm a senior. At school, I'm involved in many things. I serve as Lead Prefect, run varsity track, play soccer, and am active in YoungLife, and the Pro-Life Club! Here at Ascension, I'm an Alpha Omega, and am so grateful for the relationships, memories, and opportunities this amazing school has given me, I'm sad to leave the school that I've called home for so long but excited for what my future holds! If there's one thing you should know about me its that I absolutely LOVE to travel, and enjoy taking on new adventures. I'm so excited to be a part of Journalism this year and write about the amazing opportunities and events we have here at Ascension.