Senior Spotlight: Lily Doré
Name: Lily Doré
Grade Started at Ascension: 8th grade
Favorite Teacher: Coach Byron
Favorite Ascension Memory: Winning the state swim meet in 2018 against Newman and then 2 days later beating Newman in soccer for the first time
Future Plans: attend college in Colorado or Indiana to study computer engineering
---
Lily Dore has many amazing plans for her life after high school, a big one being continuing to pursue her soccer career at the college level. When asked about why she loves soccer so much, Lily said, "I have met so many great friends throughout the sport, and the team bonding is amazing. It's like another family, and the laughter and joy that the team brings out is astounding." She is a goalkeeper, and loves being the team member responsible for preventing the team's opponents from scoring. She loves being a part of a team, and soccer has helped her forge bonds that last for a very long time. 
Lily also has big plans for her life after she graduates college. She plans on having a successful job in the computer hardware engineering field and living in Colorado with a husky. She has always wanted to live in Colorado because, "everytime I visit there, it feels like home." She loves the mountains and the weather, which would be the perfect environment for her husky, and plans on spending lots of time in nature camping and exploring the beautiful trails with her dog. 
View Comments (1)
About the Contributor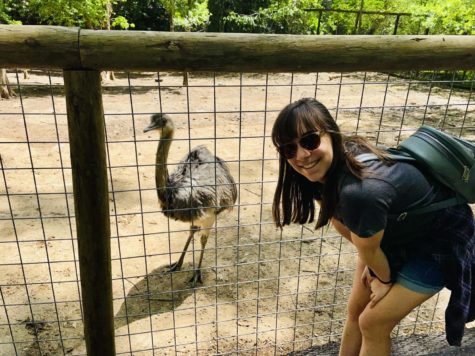 Ella Dupuie, Editor-in-Chief
Hey guys! My name is Ella Dupuie, and I'm a senior this year. I've been at Ascension since 5th grade, and have loved every minute of it. This is my third year writing for the Authored Ascension, and I am the editor-in-chief of the Authored Ascension and the yearbook! I am on the Ascension swim team, and in my free time I love to read and binge TV shows on Netflix.