Senior Spotlight: Amelia Morgan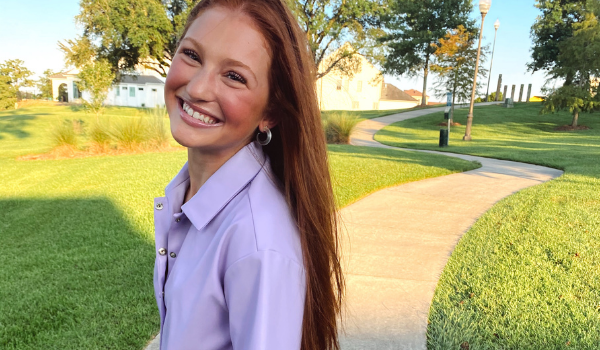 Name: Amelia Morgan
Grade Started at Ascension: 10th Grade 
Favorite Teacher: Coach McCullough
Favorite Ascension Memory: Sophomore trip because everyone got so close! Hiking was so much fun. Also the night that we all stayed up talking by the bonfire eating s'mores, and then we lost power everywhere for a while… scary!
Future Plans: attend LSU or Ole Miss and major in something in the business field – most likely marketing!
---
Amelia Morgan moved to Ascension her sophomore year. Before the school year started, she attended Younglife Camp in Georgia, which gave her the opportunity to meet the people she would now be going to school with and get an idea of what was to come. Amelia's favorite memory from Younglife was Western Night because everyone was dancing and truly having fun. Amelia left Younglife feeling welcomed immediately and was so excited for this new beginning at Ascension. 
Amelia loved Ascension as soon as she stepped foot into school on her first day. She said, "Once I heard the transition music instead of bells, I thought to myself, 'this place is like Disney!'". Amelia's favorite thing about Ascension is the family like environment. Amelia came from a bigger school, so she appreciates Ascension's size because it allowed her to make friends in every grade. During Amelia's time at Ascension, she joined Cupcakes for Causes, Knitting Club, and Gator Jazz. 
Amelia has been a member of Gator Jazz since her first year at Ascension and served as an officer her Junior Year. One of Amelia's favorite memories from Gator Jazz was competing her Junior year at Nationals in Orlando. This was Gator Jazz's first time ever competing, so the team was pumped! Amelia said, "It was such an amazing experience. The lonnnggggg practices taught me so much responsibility and I loved being around everyone constantly. Nationals was so fun because we got to see all of our hard work pay off." Amelia now leads Gator Jazz as their fearless Captain. She hopes this year they can place even higher at Nationals. She is so excited for her senior year especially football games, pep rallies, and having one last year to make memories with her friends.
Leave a Comment
About the Contributor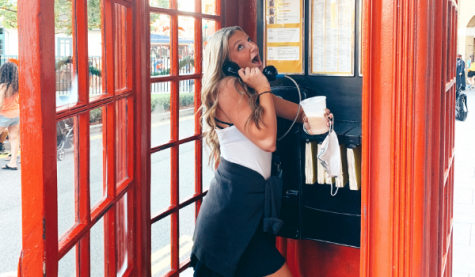 Claudia Jones, Editor in Chief
Hey everyone! My name is Claudia Jones, and this is my second year in Journalism. I'm obsessed with everything food, especially a Canes 3 finger combo extra crispy. I'm very excited for my senior year, but also kinda sappy at the same time because I'm not ready to leave the place I've called home for so long. I'm involved in SADD, Younglife, and Varsity Cheer.  This year, I will serve as the Editor in Chief for the yearbook and The Authored Ascension. I'm very excited to see what I, along with my classmates, accomplish this year.