Senior Spotlight: Virginia Vascocu
Name: Virginia Kay Vascocu
Grade Started at Ascension: 3rd Grade
Favorite Teacher: Mrs. Mindy Chaisson (aka Mrs. Durke)
Favorite Ascension Memory: Cheering at the Mercedes-Benz Superdome when our football team went to state freshman year
Future Plans: To attend Louisiana State University in the fall and majoring in kinesiology
---
Virginia Vascocu does it all: she is a prefect, Varsity cheer co-captain, runs track, participates in tumbling, is an officer for SADD, and is an active member of Younglife. When asked about a high school memory that stood out to her, she told me about the time she participated in No Fear No Future with the SADD club. It was a program put on by the Lafayette Junior League that they do each year in which they select a school to put on a mock car crash. Virginia was selected to play the lead role of the girl who died in the car crash. "It was a weird experience because I knew I wasn't dead, but everyone was still freaking out." Makeup artists came to school to create realistic-looking fatalities on the "victim's" faces. Virginia also told me how whenever she was being carried off in the hearse, as soon as she drove away from the school, she sat up, and the lady in the car behind the hearse screamed when she saw her made-up bloody face! Virginia's role in the program was very impactful, and many of her friends and peers were emotional that day. It really showed the impact Virginia has in many people's lives, and how one-of-a-kind she is!
Leave a Comment
About the Contributor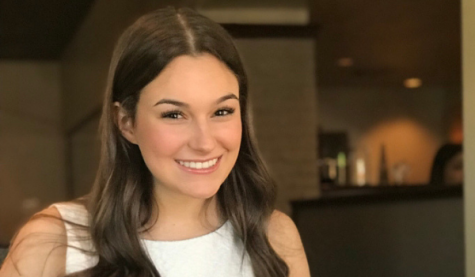 Anna Grace Franques, Editor in Chief
Hi! My name is Anna Grace Franques, and I am a senior here at Ascension. This is my second year in journalism! Some things about me: I am a varsity cheerleader, Student Life Prefect, President of SADD, member of Younglife, and I am Editor in Chief of the yearbook and
The Authored Ascension!