Senior Spotlight: Kami Allen
Name: Kami Nicole Allen
Grade Started at Ascension: 10th Grade
Favorite Teacher: Reverend Palmer Kennedy
Favorite Ascension Memory: When John Picard copied my entire biology project
Future Plans: To attend Auburn University in the fall and majoring in pre-med with a minor in intercultural studies
---
You may know her as "that girl that always goes to Haiti," but contrary to popular belief, Kami Allen is much more. She is involved in many activities both in and out of school: she participates in the leadership class at school, is Vice President of SADD, goes to Younglife, is an ex-independent consultant for a company called Arbonne, participates in CYT,  is a pro TikTok-er, and interns for a company called CoreLuv. I asked Kami what is a common misconception about her/what is something she would like people who may not know her very well to know about her, she replied: "I am a Popeyes fanatic and excel in Math 110 and Dual Enrollment Biology class" (totally not sarcasm).
Kami has committed to going to Auburn University in the fall and is looking forward to figuring out what it is she wants to do with her life. She is in the process of trying to find a roommate right now, and is anxious to find a good one because she knows absolutely no one there! When I asked her what made her choose Auburn, she said, "it's far and has a family feel." She plans on rushing, and is excited to meet new people. As Kami always says, WAR EAGLE!
Leave a Comment
About the Contributor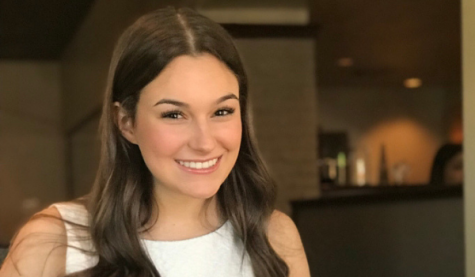 Anna Grace Franques, Editor in Chief
Hi! My name is Anna Grace Franques, and I am a senior here at Ascension. This is my second year in journalism! Some things about me: I am a varsity cheerleader, Student Life Prefect, President of SADD, member of Younglife, and I am Editor in Chief of the yearbook and
The Authored Ascension!