Senior Spotlight: Isabella Alvarez
Name: Isabella Alvarez 
Grade Started at Ascension: 12th
Favorite Teacher: Coach Jill
Favorite Ascension Memory: The first day I walked back into Ascension and the look on everyone's face was priceless
Future Plans: To attend University of Lafayette 
Isabella Alvarez is currently a senior and plans to attend University of Lafayette. She is trying out for the Ragin Jazz dance team and has been preparing for 3 months now. April is the month she will be trying out for college dance team and she is so excited! Isabella is currently a member of Gator Jazz dance team and the competition team. She will be attending nationals in February and will be competing in jazz and pom. She likes Ascension "because it is laid back and we can leave for lunch as our senior privilege." Isabella says, "I like Gator Jazz because I like being a part of something and being committed to a sport I'm passionate about it." In Isabella's free time, she likes to take classes at Cyclebar, hang out with her boyfriend, play with her dog Ellie, go on long drives with her friends, and watch the sunset.  She says "I have too many siblings to count, but I love spending time with my mom." She's so excited to start planning her future and hopefully be a member of the Ragin Jazz dance team. 
Leave a Comment
About the Contributor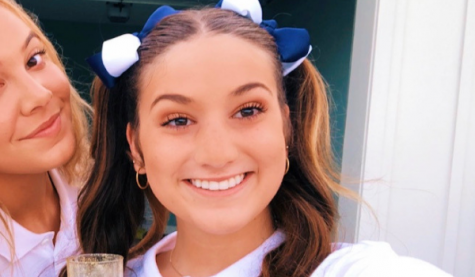 Hannah Gaspard, Staff Writer
Hey! My name is Hannah Gaspard. I'm a senior at Ascension this year, and this is my second year on Gator Jazz. I'm  captain of the dance team this year. I love to travel in the summer and shop. I love to attend anything Young Life related. Im very excited for Journalism this year!