Senior Spotlight: Janai Stevens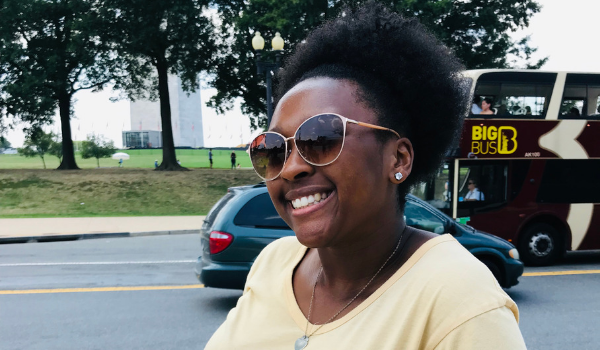 Name: Janai Stevens
Grade Started at Ascension: January of Junior Year
Favorite Teacher: Mrs. Sorrell
Favorite Ascension Memory: Powderpuff "I loved being on the field with all the senior girls and watching the guys get so invested in it." 
Future Plans: She plans to major in communications in college and become an orthopedic surgeon.
---
One day in Mrs. Sorrell's class, Janai decided to eat peanuts (or so she thought). Janai abruptly discovered that they were actually cashews. She is very allergic to cashews and "felt her throat allergitize." She calmly got up and asked her teacher to go to the office. She tried her best to not make a scene and remain calm. 
When she got to the office she informed Senora Acevedo that she thinks that she is going through an allergic reaction. Senora called her dad about permission to give Benadryl, but informed her father that Janai could die. In some cases, children die from Benadryl because it masks some of the symptoms. Janai took that risk in hopes of staying alive. After taking Benadryl, she took a nap in Ms. Neal-Jones's office where she had to be woken up every 30 minutes to make sure she is well. Janai will never forget the disappointment in Coach Jill's eyes because they had a volleyball tournament that afternoon. Janai will never forget this trauma, but she learned to not eat cashews. 
Leave a Comment