Senior Spotlight: Emily Roberts
Name: Emily Roberts
Grade Started at Ascension: 11th
Favorite Teacher: Mrs. Robert
Favorite Ascension Memory: Going on the arts trip to New York with all my friends!
Future Plans: Going to LSU to become an IO psychologist
---
This is Emily's second year at Ascension. When I asked her what is some advice she would give the underclassmen she said, "Don't skip out on the small things! Live out every moment because high school only happens once." Something most people do not know about Emily is that she used to have an afro in pre-k. She said if she could change something about Ascension, it would be to let seniors leave during their AAA. Something on her bucket list for this year is to actually graduate. Emily enjoys performing in musicals all year round, as well as teaching a drama class for younger kids. She has been in over 15 different shows, and is excited for the many more. Emily's favorite quote is, "Why worry? If you've done the best you can, worrying won't make it any better," by Walt Disney.
Leave a Comment
About the Contributor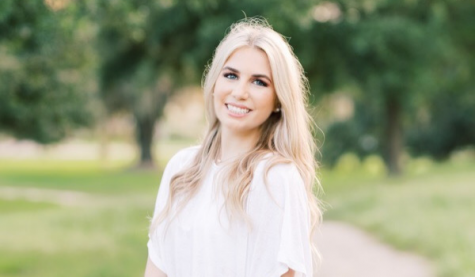 Hollyn Duay, Staff Writer
Hi, my name is Hollyn Duay, and I am a senior at Ascension Episcopal School. I am part of the varsity volleyball team. This is my second year at Ascension and I love it! I am very excited to be involved in journalism, and cannot wait to see what this year has in store!