Senior Spotlight: Andrew Stolzenthaler
Name: Andrew Dean Stolzenthaler (Stolzy)
Grade Started at Ascension: Pre-K 3 
Favorite Teacher: Coach Matt because he's not just my teacher, but my second dad.
Favorite Ascension Memory: Going to the dome in 8th grade
Future Plans: Attending the University of Lafayette to major in business and minor in finance and room with Luke Ortego. 
---
Andrew has been at Ascension for as long as he could remember. His older siblings, Alec and Emma, also attended Ascension their whole life. His favorite memory at Ascension was going to the Mercedes-Benz Superdome to play in the football championship his eighth grade year. He would consider Coach Matt, also his football coach, his favorite teacher at Ascension because he feels like he is his second dad. When I asked Andrew which injury was his worst, he said, "I fell off a fun jump and hit my head on the root of a tree and got a concussion."  His favorite YouTuber is David Dobrik because he and his friend group are really funny. He considers his favorite movie to be The Lion King because it's so inspiring how Simba handles his ups and downs in life. Some advice he would give to the underclassman is, "Just do your homework and you'll pass all your classes." 
Leave a Comment
About the Contributor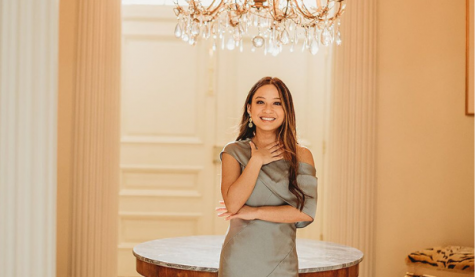 Izzy Nguyen, Staff Writer
My name is Izzy Nguyen, and I am a senior at Ascension Episcopal School. I've been a student at Ascension since 8th grade. I play varsity volleyball, and I am the manager of the girl's basketball team. I like to sleep, eat, and hanging out with my friends in my free time. My college plans are to major in biology at Texas Christian University. Go Gators!