Senior Spotlight: Jolie Arceneaux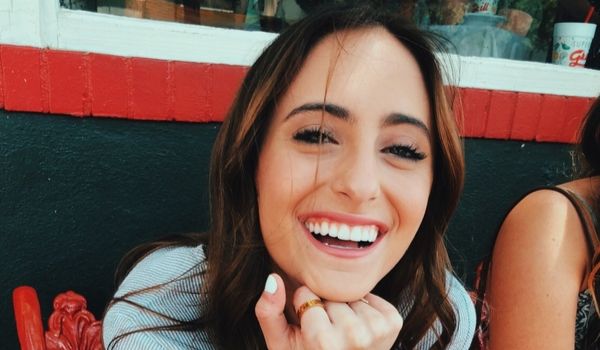 Name: Jolie Arceneaux
Grade Started at Ascension: Kindergarten
Favorite Teacher: Mrs. Pottle (5th and 6th grade english teacher)
Favorite Ascension Memory: "My favorite Ascension memory is when my friends and I talked with our computers for an entire hour in Coach Whitt's science class. We would type what we wanted to say, and then we would press the speaker button to make the siri voice read what we typed out loud."
Future Plans: Jolie plans to attend Ole Miss and major in business.
---
Jolie Marie Arceneaux has attended Ascension since Kindergarten, which makes her an Alpha Omega. Jolie is a senior on the varsity volleyball team this year. She has been on varsity since freshman year, so she is a great leader for all of the younger players to look up to. Jolie also participates in YoungLife and SADD. She has attended YoungLife camp three years in a row, and she has been to almost all of the YoungLife clubs and campaigners since freshman year. Jolie enthusiastically said, "it is a fun way for kids our age to get closer to God." If anyone is having a bad day, Jolie is always there to cheer them up. She always has a good time, but knows when to be serious and loving to her closest friends and peers when they need her most. 
Jolie's hobbies include traveling, fishing, volleyball, eating, and hanging out with friends. If she is not in Lafayette, it is almost guaranteed that she is in Costa Rica. Jolie and her family visit Costa Rica at least two to three times a year. One of her favorite things to do there is go offshore fishing. During the months of July, August, September, October, and November, Jolie is spending countless hours playing the sport she loves alongside her friends. Jolie is also known for her love of eating. However, she is often very messy when she eats. Last but not least, Jolie loves nothing more than to be surrounded by the people she loves most. She is always willing and excited to hang out with her friends and make wonderful memories. 
Leave a Comment
About the Contributor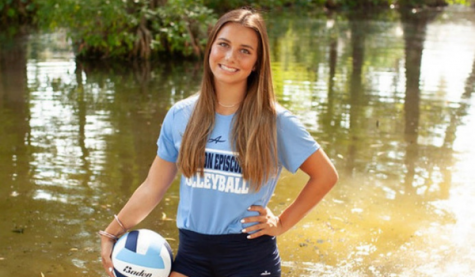 Isabelle Beaullieu, Staff Writer
Hey, my name is Isabelle Beaullieu and I am a senior this year at Ascension. I play varsity volleyball, I am part of SADD, and I am heavily involved in Young Life. This is my first year in Journalism and I am very excited to have the opportunity to contribute!!