Senior Spotlight: Emery Doga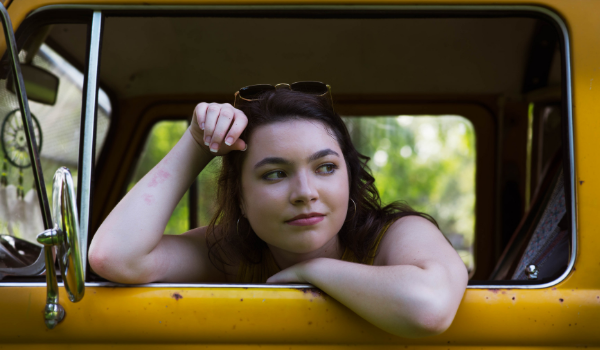 Hang on for a minute...we're trying to find some more stories you might like.
Name: Emery Doga
Grade Started at Ascension: Pre-K 4
Favorite Teacher: "Mr. Anderson is my favorite teacher because he was always patient with me when I was in his class and always made sure that the material was fully understood. Thanks to him, I became more confident in math."
Favorite Ascension Memory:  "In third grade, our whole grade got in trouble and Mrs. Patten got so mad that she slammed the door to the trailer (remember when we had those??) and the fire alarm fell off the wall. We all had to evacuate while the fire department fixed it."
Future Plans: "Attend LSU to major in anthropology then going to medical school to become a pathologist."
---
Throughout her many years at Ascension, Emery has pushed herself to be an active member of the student body and currently presides as the president of choir, is a member of the Quiz Bowl team, and participates in the theatre program. Although Emery has gotten to know a lot of people during her time at Ascension, there are many things her peers still do not know about her. During her free time, you can find her channeling her inner Martha Stewart, baking a surplus of scones and other baked goods. In addition to this, she commonly uses canoeing as a means of relaxing and connecting with the outdoors. On the way to school, instead of music, she usually opts to listen to podcasts centered around news and science because she says she "learns something new everyday" by doing so. She also loves the French language and was able to immerse herself in the French culture last fall during Ascension's trip to France in which they stayed with a host family for a week. This October, she will be trading places and hosting a French student herself, getting the best of both worlds and furthering her exposure to the French language even more.
She also wants everyone to know that not only did she meet Hamilton's Lin Manuel Miranda, but also the country music icon that is Mason Ramsey. When asked what advice she would give to her freshman self, she says, "Don't be afraid to do what you want because you'll never get the same opportunity again. Also, be careful when driving because there will come a day in which your mirror falls off and you'll hit two cars in one day–completely unrelated incidents." In addition to being remembered as an almost adequate driver, those who have gotten to know her will undoubtedly remember her as being a selfless friend and a diligent student.