Senior Spotlight: Emily Menard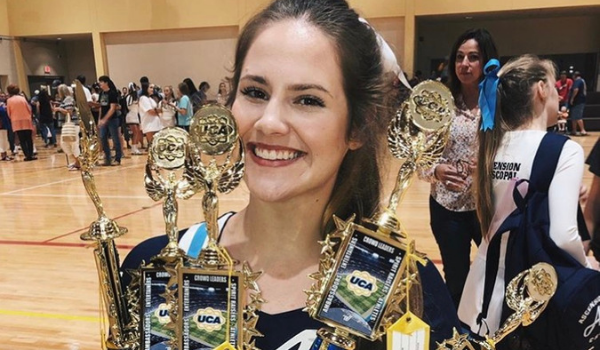 Hang on for a minute...we're trying to find some more stories you might like.
Name: Emily Grace Menard 
Grade Started at Ascension: Pre-K 3
Favorite Teacher: Mrs. Pottle and Dr. Holley. "The teacher and student relationships are what sets Ascension apart from any other school…. They care about not only your success in the classroom but outside as well."
Favorite Ascension Memory: "I have so many memories with these people; it's hard to pick one. The junior class trip made me realize that this was the last time we're all going to be together outside of school. I realized then that I need to make the most out of the time I have left with these people."
Future Plans: Attend either LSU or Ole Miss in the fall of 2020 to major in humanities and then pre-med. 
---
Emily Grace Menard has been a friend of mine since I first started coming to Ascension. Looking back on these past few years at Ascension, I have realized that Emily was one of my most reliable and trustworthy friends. As most of our classmates may know, I miss a lot of school. Yet, Emily has always been the person I can count on to help me when I am 800 assignments in debt and just a little bit overwhelmed. She is extremely organized, truthful, considerate, and sincere. She has a contagious laugh that seems to always brighten up the room. I have experienced her immense love and joy for the people around her, and I am happy to call her my friend.  I have several memories with Emily that it is hard to pick only a few. Yet, I will always remember the time Emily and I spent countless hours building our own city on Minecraft for our Western Civilization project Freshman year… Only to find out that it had been destroyed by one of our classmates and we had to do it all over again. Not only will I remember the times I spent with Emily in class but also the amazing experiences I had with her outside of the classroom. I will always remember the time I fell in Kylie Touchet's fish pond and Emily made me get back in the water so she could take my picture. Another memory I have with Emily was during Mardi Gras '19 in Youngsville, LA, when Emily, Mia Dardar, Kylie Touchet, Lauren Liprie, Olivia Falterman, and I rode in a float and had the time of our lives. I thank Emily for showing me how to live unregretfully and being the positive influence I need. She is one of those friends that I plan to tell my children about and never leave behind after high school.