Senior Spotlight: Faith Robinson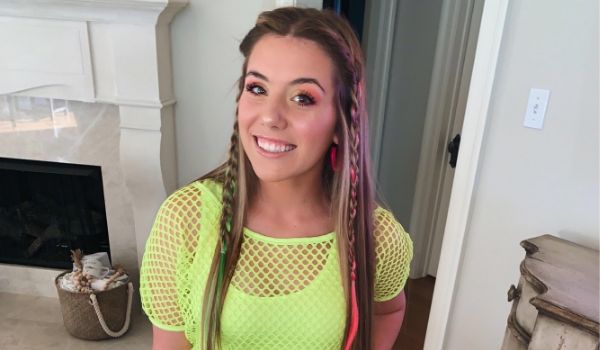 Hang on for a minute...we're trying to find some more stories you might like.
Full Name: Faith Alexandra Robinson
Grade Started at Ascension: "I switched to Ascension in the middle of my freshman year."
Favorite Teacher: "My favorite teacher is Reverend Kennedy. He just knows so much."
Favorite Ascension Memory: "Competing in the State competition for cheer for the first time last year is one of my favorite memories. We kept our spirits up purely through eating sour candies, but our squad bonded so much through the preparation for that competition!"
Future Plans: "I plan on going to LSU, but I'm pretty much undecided about what I want to major in. I'm interested in accounting and engineering, but I'm still not sure whether or not that will change by the end of next week."
---
For some, high school is just another bland life experience, but for Faith, it was an opportunity to grow and challenge herself. Faith started at Ascension in the middle of her freshman year, which took an extreme amount of courage. Right away, she decided she wanted to make the most of her high school career and became very involved in multiple school activities. She is now the captain of the cheer squad, an active member of SADD and the Pro-Life Club, and a class leader. On top of her busy extracurricular schedule, she also manages to maintain a 4.0 GPA. Faith has grown immensely as a person since her freshman year. She feels that her leadership roles have challenged her in a positive way and have allowed her to have enriched her high school experience. As she leaves for college next fall, Faith will have the privilege of knowing that her time here at Ascension was well spent and valued by many students and faculty. 
When asked to give advice to the underclassmen, Faith says, "When God opens a door for you, walk through it with confidence. I wish I would have told myself that as a freshman I should have taken the opportunities in front of me instead of scaring myself with all of the 'What ifs?' My dad always tells me that life after high school is never going to get easier, so enjoy it and make the most of every single moment."