Senior Spotlight: Tate Miller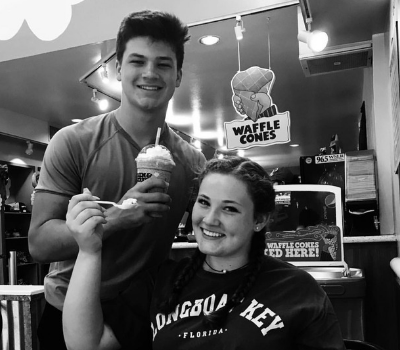 What year did you come to Ascension? Tate started attending Ascension during the second semester of her Freshman Year.
What are your future plans? She is unsure what she is majoring in but she plans on attending LSU.
Who is your favorite teacher? Mrs. Small-Stutes because she is very understanding and helps in any situation she can.
What is your favorite memory at Ascension? Her favorite memory is the Senior Lock-In because it helped her to step out of the box and become more involved.
---
We asked Tate a few more questions and these were her responses:
What activities do you do during your free time? Tate enjoys spending time with her family and watching Netflix.
Who is your favorite actor/actress and why? Ian Somerhalder is her favorite actor because he's a great role model and is always willing to help out in the community.
What is one thing that not many people know about you?  Bobby Kimball, aka the singer of "Africa", is her great uncle.