Senior Memories
As senior year is coming to an end, I asked a few of my fellow classmates what their favorite Ascension memory has been. My favorite Ascension memory is the 8th grade Boston trip. It was a time where we were able to be independent, explore the shopping centers, and see all the beautiful things that Boston has to offer. 
The seniors in the journalism class also had some super fun memories to share. Olivia Pearson's favorite memory is this year, when she hatched a baby alligator in her hands during Mrs. Durke's advisory. Aubrey Womack's favorite Ascension memory is when she played the Magic Carpet in the 6th grade Aladdin play. Ella Dupuie's favorite memory was in 7th grade, when she and Nyah Mitchell were watching The Greatest Showman in Mr. Hall's classroom, rolling around hysterically on the ground while singing along. For her first year at Ascension, Kate Jones's favorite memory was Homecoming week junior year. Greta Leoni's most memorable thing was when the cheer bus ran out of gas on the way to a football game.  Miranda Prejean, Maddy Justus, and SK West's favorite memory while being at Ascension is during Junior Senior war when Maddy dropped her phone in a storm drain senior year. After struggling for several minutes of sticking their heads in the drain to get it out, SK had to go down with her legs to grab it out with her toes to save the day. Tatum Landry had a really great time for junior year homecoming when the dance was outside under the pavilion. She felt the vibes were fun, and it was something different. Kendalyn Morgan's favorite memory is the trip when they went on a canoe trip with some of the seniors to make up for the trip we missed freshman year. Ascension is such a great place where you can create long, lasting memories. 
Leave a Comment
About the Contributor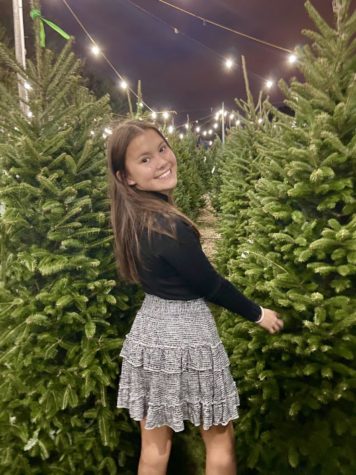 Ana Brauns, Staff Writer
Hey y'all! My name is Ana Brauns. I'm a senior at Ascension and have been here since Pre-K 3. During those years I have been a part of the basketball, soccer, volleyball and tennis teams. This is my first year in Journalism, and I can't wait to see what it brings! I have been involved in the clubs Beads for Needs and Cupcakes for Causes. In my free time, I enjoy hanging out with friends and shopping. I am so excited to be a part of the Journalism class!!