2021-2022 AES Basketball Season Recap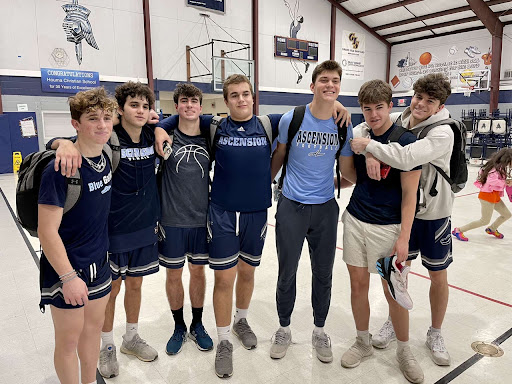 The Ascension Basketball team had a wonderful season this year. The starting lineup, Austin Mills, Cade Dardar, Nelson Elmore, Luke Guidry, and Cole Colligan, are all juniors, and they'll be returning next year with a good bit of experience. Coach Mouton has developed this team to the best of his ability, and he has provided much leadership for his team. 
During the offseason, many of the players practiced to prepare for the upcoming season, and they worked hard throughout the year. The final record was 21-14 for the 2021-2022 season. Some of their top highlights include beating Episcopal of Baton Rouge which was the # 2 team in the State of Louisiana back in December. They beat Loreauville, and they also defeated Catholic High School once in a rival game during the regular season. They made it to the first round of playoffs where they played Catholic High School for the third time this season, and they came up a little short. 
The boys played hard and even though they were a young team, they showed heart in the games they played. They never gave up. Congratulations on a great year.
Leave a Comment
About the Contributor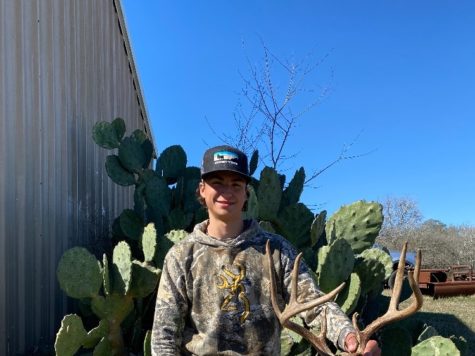 Canaan Romero, Staff Writer
Hi! My name is Canaan Romero, and this is my fourth year at Ascension. I have been playing football for the school since 8th grade and this is my second year as a part of the varsity football team. I am also a  ranch manager of Hannah Bar Ranch, and I'm part of 4H show cattle for Vermilion Parish. In the mornings, before school, I run crawfish cages as a side job. My favorite part of the year is the winter time because I love to hunt, and all of the hunting seasons take place when it's cold.